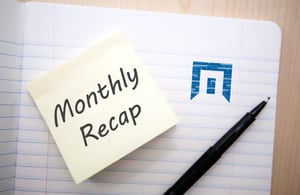 MarketResearch.com's trusted research brands Packaged Facts and The Freedonia Group were recently featured in a variety of media outlets including The New York Times, Research World, Retail Dive, and many other trade publications.
See a quick summary of recent market data that received news coverage.
Fueled by pandemic trends of "at-home comfort" and "anytime eating," the $7 billion industry grew 17 percent, after roughly 2.4 percent annual growth over the previous decade, said Jennifer Mapes-Christ of the market research firm Packaged Facts.
In this article, MarketResearch.com Founder and CEO Robert Granader discusses which consumer behaviors were permanently changed by COVID-19 and how key industry sectors are evolving.
The heightened demand was further helped by the fact that the number of U.S. households with pets was projected to grow 4% last year, according to data from Packaged Facts.
Pet supplement sales skyrocketed by 21% in 2020 to reach nearly $800 million, according to Packaged Facts.
According to The Freedonia Group, home organization products and modular units saw a boost during the pandemic as DIY projects increased.
In its 2020 report, Packaged Facts pegged the U.S. pet food industry as a $30 billion industry, increasing by 5% each year over the next four.
Pet ownership in the United States is up roughly 2.4% to 56.4% of all US households, according to market research firm Packaged Facts.
According to early 2020 Packaged Facts data, from before COVID-19 restrictions, most dogs were acquired from a shelter or welfare organization (32% of respondents), followed closely by obtaining dogs from a family member or friend (31%) and then from a breeder (19%).
Apples and berries will remain the best opportunities for fresh fruit packaging suppliers through 2024, according to a new report by the Freedonia Group.
A new Freedonia Group analysis finds that flexible packaging will continue to expand its share of the frozen meat, poultry, and seafood (MPS) market due to the heightened popularity of pouches and the continued use of bags and wraps.
Pet adoption and pet acquisition trends in 2021 have remained positive—if not as supercharged as in the near-term wake of COVID-19, according to David Sprinkle, research director for market research firm Packaged Facts.
According to the Cleveland, OH-based industrial research firm Fredonia Group, sales of home organization products are forecast to grow 2.1% per year from an "elevated" 2020 level through 2025, reaching a total of $13.5 billion.
Freedonia, an industry market research firm that provides insights on how major events are impacting different parts of the U.S. and global economies, confirms Staten's claims about a shortage of building materials, especially concrete, a major component of swimming pools.
According to Freedonia, the Asia Pacific region passed North America to become the world's largest regional pallet market in 2019 and is anticipated to account for 40% of global pallet output in 2024.
The percentage of pet products purchased online in the United States more than tripled over the past five years, from 8% in 2015 to 30% in 2020. For people buying pet products online, the leaders are Amazon (59%) and Chewy (41%), according to consumer market researcher Packaged Facts.
Vet Candy
: One Year Later: Five Ways Our Profession Has Changed Since the Onset of the COVID Pandemic
Millennials—who have reached ages between 25 and 39 years old in the last decade—have received special attention because of their high rate of pet ownership and they constitute 27% of all pet owners according to Packaged Facts.
Currently in the United States, Packaged Facts estimates roughly 54% of the population owns at least one pet. Among these households, 44% own at least one dog.
According to a 2019 report by The Freedonia Group, demand for pharmaceutical packaging products in North America is projected to rise 5% annually through 2023.