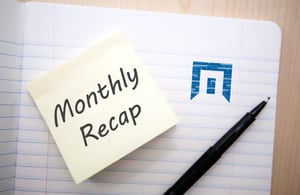 MarketResearch.com's in-house publishing divisions were recently cited by CNN, Forbes, and dozens of trade publications. See a quick summary of recent industry data that is making news headlines.
"The overall percentage of US households owning pets notched up 56% in 2020, with 44% of households owning dogs, 25% owning cats, and 12% owning other pets (including fish, birds, small mammals, and reptiles/amphibians)," according to Packaged Facts, a market research firm.
Overall the consumer market for outdoor living products, including garden equipment, plants, furniture, hardscapes and the rest totaled $32.8 billion spent in 2019, according to The Freedonia Group.
301 Inc. is using much of the same rationale for this investment as General Mills did when acquiring Blue Buffalo. The company cites data from Packaged Facts, which places the U.S. pet food market's value at $30 billion and growing 2.6% per year.
Associate editor Brielle Jaekel and assistant editor Mackenna Moralez detail their experiences ordering meal kits online. Afterwards the editors sit down with Jennifer Christ, manager of consumer and commercial goods at Freedonia Group, to get some insight into the process.
Who exactly are the prime consumers of such products? According to Packaged Facts, it's younger American consumers, particularly those who are between the ages of 18 and 44, who are most likely to eat plant-based meat and who account for the majority of plant-based meat consumers.
The Freedonia Group is reporting that the global market for plastic caps and closures is expected to continue to grow. At the global level, the industry avoided declines seen in many other sectors of the economy and instead experienced moderate levels of growth.
Packaged Facts research firm reported that plant-based dairy and egg product sales reached $4.3 billion in 2020, up from $3.9 billion in 2019, and anticipated that the sub-category would rise at an average rate of 6.0%, reaching $5.2 billion by 2024.
A new Freedonia Group analysis projects demand for personal hygiene nonwovens to grow 1.4% per year through 2024, slowed by continued weakness in baby diapers.
According to the most recent Simba Information report, the instructional materials publishing industry for the preK-12 market generated just under 9 billion dollars in 2019.
A new Freedonia Group analysis projects US sales of fresh produce packaging to grow 3.7% per year to nearly $7 billion in 2024, as demand continues to rise among both consumers and foodservice establishments for produce sold in some form of packaging — including pouches, bags, and rigid plastic containers.
In 2018, a MarketResearch.com report claimed that the global Elearning market was touted to touch over $325 billion by 2026. But virtual learning picked up tremendous steam worldwide last year with coronavirus-induced lockdowns.
Fueled by heightened consumer interest inspired by COVID-19 — especially in products targeting immunity, anxiety and overall wellness — pet supplement sales skyrocketed by 21% in 2020 to reach nearly $800 million, according to Packaged Facts in their market research report Pet Supplements in the U.S., 8th Edition.
A Packaged Facts report estimates that the plant-based dairy and egg alternative segment will grow at an annual rate of 6% to reach $5.4 billion by 2024.