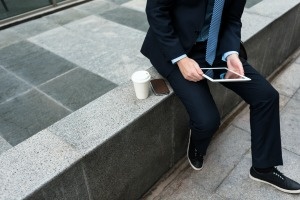 As a leading provider of market research reports, MarketResearch.com is regularly cited in the media. Our four publishing divisions — including Packaged Facts, the Freedonia Group, Kalorama Information, and Simba Information — are frequently quoted in a wide variety of trade journals and business publications as well.
Here are some press highlights from March and early April, with short excerpts to reference the fact or quote included in each article.
Wall Street Journal In competing with Wal-Mart, one advantage for Peapod is a well-developed delivery operation that keeps customers loyal, said Susan Porjes, a senior market analyst for researcher Packaged Facts.
Nasdaq According to Bruce Carlson, the publisher of Kalorama Information, "a top-20 device company can pay tens of millions and post a note in their annual report. A small company with one device needs all [the] money from their sales."
TheStreet.com A 2012 study from the Freedonia Group, a research firm, forecast that composite sales in the U.S. alone would rise at a compound annual growth rate of 15 percent annually, to $10.2 billion by the end of 2016.
Fast Company Natural products will account for an estimated $11 billion of the total $70 billion global personal care industry this year and are the fastest-growing segment of the industry in the U.S., according to a recent study by Packaged Facts.
Philly.com Freedonia estimates demand for flow-through water-treatment systems will grow 4.3 percent annually, to 4.8 million units and a value of $81 million in 2019, up from $51 million in 2004.
MediaPost Packaged Facts projects that Millennials will be responsible for adding another 2.6 million pet owners between 2015 and 2020.
Tire Business News Driven by rising levels of tire manufacturing, worldwide demand for rubber is forecast to rise 3.9 percent per year through 2019, according to market research firm Freedonia Group.
Food Dive About 26 percent of parents learn about new products per their child's request, which suggests that manufacturers can appeal to youngsters as much as the parents with marketing and product development, according to a new report from Packaged Facts.
Natural Products Insider In fact, 43 percent of households with children spend in excess of $150 each week on groceries, compared to 16.1 percent of households without kids, according to a new report from Packaged Facts.
Infosecurity Magazine The healthcare IoT market is set to be worth $117 billion by 2020, according to MarketResearch.com.
Candy Industry Threading the salty-but-healthy snack combination is a major key in appealing to consumers over the next few years, according to market research publisher Packaged Facts in the brand new report Salty Snacks in the U.S., Fourth Edition.
News-Medical.net Kalorama Information estimated the budding market for digital PCR reached 175 million in 2014.
Pet Age According to Packaged Facts, the movement toward sustainable practices in the pet industry has been underway for quite some time, "beginning with recycling efforts, expanding to bio-based/biodegradable materials, and now encompassing a variety of initiatives driven by consumer demand."
Healthcare Packaging A new Freedonia study forecasts U.S. aseptic packaging demand to rise 6.8% annually to $6.4 billion by 2020.
Food Business News Forget millennials. Marketers should start paying attention to 6-year-olds, according to a new report from Packaged Facts, a Rockville-based market research firm.
CSPnet.com As of 2015, approximately 40 percent of adults age 18 and above are unbanked, according to Unbanked and Underbanked Consumers in the U.S. by Packaged Facts.
T.H.E. Journal "While the comfort level among teachers across the board is quite high for each of the topics, the areas of concern shared by teachers across the board and new teachers are project-based learning and differentiated instruction," said Kathy Mickey, managing editor of Simba's Education Group.
American Machinist Freedonia offered that global market growth will be largely driven by durable-goods demand in particular regional markets, including China, but also the Asia/Pacific region in general, Africa/Mideast, Eastern Europe, and Central and South America.
DogMagazine.Net Between 2007 and 2015, Millennials were responsible for 43 percent of the growth in the number of pet owners in the U.S., according to industry expert Packaged Facts.
Virtual-Strategy Magazine With 50,929 pool service business, according to MarketResearch.com, the service landscape is quite fragmented.
ConsumerAffairs More than ever, consumers seem to be taking note of the resource-depleting nature of the average meat-based lifestyle. Thirty-seven percent of consumers ages 25 to 39 are likely to seek out proteins, according to a survey by Packaged Facts.
MiBiz The global packaging machinery industry, which includes the beverage, pharmaceutical, and personal care products sectors, is expected to grow to $52.5 billion in 2019, a 37-percent increase from $38.2 billion in 2015, according to a report from Freedonia Group.
Pet Product News Approximately 40 percent of dog- or cat-owning households have a pet age 7 or older, according to a Packaged Facts consumer survey.
EHR Intelligence "There are upgrades, vendor switches, and still untapped physician markets for web-based products. That being said, it's like any other software market now that the direct incentives are over and as such, vendors need to sell on value," Kalorama Information Publisher Bruce Carlson said in support of findings predicting an annual growth rate for the EHR replacement market of seven to eight percent over the next five years.
Asian Scientist Magazine According to the Freedonia Group, world battery demand is expected to rise 7.7 percent annually, reaching US$120 billion in 2019.
Stay Informed with MarketResearch.com
Get access to cutting-edge research and the up-to-date analysis by subscribing to industry update emails from MarketResearch.com. Each month, you'll receive expert insights and new report suggestions delivered straight to your inbox. To learn more, visit our website.
Sarah Schmidt
Managing Editor
MarketResearch.com