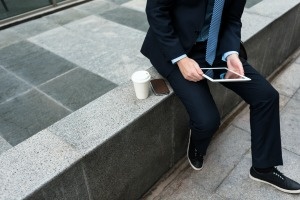 This past month, MarketResearch.com's publishing divisions were cited in a wide variety of publications including the New York Times, Slate Magazine, and numerous trade journals. Take a look at a selection of press highlights below. To access more information about a particular topic, click the link to the report page.

New York Times: "According to Packaged Facts, dog products accounted for 61 percent of sales in the pet supplies market in 2015, while cat products accounted for only 31 percent of sales."
Get the Report: Pet Supplies in the U.S.
Slate Magazine: "According to a January report from Kalorama Information, which does market research in medicine, direct-to-consumer lab testing has grown from a $15 million business in 2010 to $130 million in 2015, and is expected to nearly triple by 2020."
Get the Report: The Market for Direct-to-Consumer Genetic Testing
Consumer Affairs: "A report by the market research firm Packaged Facts finds today's consumers are frugal and cautious with money, usually out of necessity."
Get the Report: Consumer Banking and Borrowing
Natural Products Insider: "Packaged Facts identifies five key constituencies that provide the context for why consumers choose to avoid certain foods and ingredients. Each constituency has a leading concern in regard to food avoidance, although individual consumers may have more than one set of concerns."
Get the Report: Food Formulation Trends: Ingredients Consumers Avoid
Food Navigator: "'Free from' claims and private-label sales are driving growth in the healthy-ingredient snacks market, and granola and breakfast bars are rising stars in the stagnant breakfast category, says a new report by Packaged Facts."
Get the Report: Healthy-Ingredient Snacks in the U.S.
Farm Journal AgWeb: "Retail sales in the U.S. of food and beverages labeled as non-GMO were estimated at $200 billion in 2014 and projected to reach $330 billion by 2019. That represents a 65 percent increase compared with the rest of the food and beverage market's 13 percent rise, according to a report from Packaged Facts."
Get the Report: Non-GMO Foods
Pet Product News: "In Packaged Facts' National Pet Owner Survey, 79 percent of dog owners and 77 percent of cat owners report considering their dogs or cats to be part of the family. This is true especially when it comes to older pets."
Get the Report: Pet Food in the U.S.
Total Landscape Care: "In 'House & Home: 27 Top Trends & Predictions,' MarketResearch.com notes that water-use restrictions remain in place in much of California and the Pacific Northwest. That means homeowners will seek 'water-conscious landscaping options,' including xeriscapes and expanded hardscapes in addition to synthetic turf."
Download Free E-Book: House & Home: 27 Top Trends and Predictions
EHR Intelligence: "Last month, Kalorama Information reported that Cerner Corporation has the highest EHR vendor market share, maintaining a slight edge over McKesson. This was likely due to Cerner's Siemens acquisition in 2015."
Get the Report: The Market for Electronic Medical Records
Security Sales & Integration: "Demand for unmanned aerial vehicles (UAVs), or drones, in the United States is projected to rise 10% annually to $4.4 billion in 2020, and the number of vehicles sold will more than double to 5.5 million, according to research firm Freedonia Group."
Get the Report: Drones (UAVs)
Woodworking Network: "Freedonia Group research analyst Kyle Peters will provide a preview of the closets and home storage and organization market in a free webcast July 28. Its latest study pegs the organization market, including closets and home storage, at $10 billion."
Get the Report: Home Organization Products
PaperAge: "Demand for retail ready packaging is forecast to increase 5.2 percent annually to $6.2 billion in 2020, outpacing the overall packaging market average, according to a new study from The Freedonia Group."
Get the Report: Retail Ready Packaging
Manufacturing Chemist: "Global demand for enzymes is forecast to grow on average by 4.6% by 2020 to $7.2bn.This market includes enzymes used in industrial applications (food and beverages, cleaning products, biofuel production, animal feed and other markets) and speciality applications (research and biotechnology, diagnostics and biocatalysts)."
Get the Report: World Enzymes
Stay Informed with MarketResearch.com
Get access to cutting-edge research and the up-to-date analysis by subscribing to industry update emails from MarketResearch.com. Each month, you'll receive expert insights and new report suggestions delivered straight to your inbox. To learn more, visit our website.
Sarah Schmidt
Managing Editor
MarketResearch.com