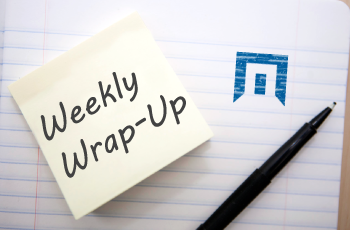 Check out the latest industry analysis with fresh insights and perspectives from analysts in the field.
Here's a list of recent articles from MarketResearch.com and our publishing divisions, plus a few interesting selections from other websites.
The Freedonia Group
Blazing Growth in the Marijuana Industry Drives Revenue for Niche Security Providers
Challenges and regulatory concerns in the growing legal and medical marijuana industry have supported increased demand for security services associated with the industry. A Freedonia expert explains the challenges associated with this growth opportunity for the US Private Security Services market.
Convenience Is Key to Growth for Meat & Poultry Packaging
Interest in quick and easy home meal preparation has driven the grocery store meat section to respond by changing the way some of their products are packaged to enable fast prep and easy portion sizes. This has created significant market opportunities for two important types of packaging for meat and poultry products.
Furnace Manufacturers Hot Under the Collar Over New Energy Standard
The US DOE periodically proposes and implements minimum efficiency standards for residential and commercial equipment, oftentimes after receiving extensive feedback from the industry. However, the DOE is currently working on implementing a new minimum efficiency level for residential furnaces that is generally opposed by manufacturers and the HVAC trade association. If implemented, this standard could effectively eliminate an entire product type.
Kalorama Information
Want a Vision of the POC Diagnostics Market of the Future? Look No Further Than Star Trek
The frontier for point-of-care (POC) diagnostics is in the consumer and at-home or over-the-counter (OTC) tests. Decentralized clinical testing and POC diagnostics have contributed significantly to the growth of the in vitro diagnostics (IVD) market. Companies such as Final Frontier Medical Devices are pushing the envelope even further in OTC testing. The company's DxtER prototype could reshape the future POC diagnostics market by using a tablet or smartphone to conduct a patient consultation and help patients perform their own urine or blood test.
Promise of Fast Growth Propels Molecular Technologies in Fighting Infections
The in vitro diagnostics (IVD) segment in infectious disease is increasingly shaped and guided by advances in molecular diagnostics. Molecular tests are projected to drive impressive market growth for infectious disease testing in the developing world. Key trends to watch in molecular infectious disease testing include test decentralization, antiviral therapy demand, healthcare response to hospital-acquired infections (HAIs), and the introduction of next-generation sequencing (NGS).
Packaged Facts
58% of Consumers Are Increasingly Concerned About Food Animal Welfare
The National Organic Standards Board (NOSB) voted unanimously on Friday to recommend that the USDA enact regulations holding organic meat and poultry producers to higher animal welfare standards. Packaged Fact's recent report on animal welfare explores key areas including housing, handling, feeding, and slaughter.
A Place for Everything and Everything in Its Place
To solve their growing storage conundrums, most Americans don't need intervention, they need innovation. Learn more on the Packaged Facts blog.
MarketResearch.com
Global Unmanned Ground Vehicle Market to Reach $9.06 Billion by 2023
The rise of automation is well underway. Find out what's driving the global unmanned ground vehicle market and which regions will have the highest UGV demand.

From Around the Web
The Startup Essential No One Talks About: Consumer Market Research
Due to limited resources, startups may neglect market research altogether. This Forbes article explains how to map out your market research plan, develop the tools you need, and conduct and analyze data.
How Entrepreneurs Can Conduct Primary Market Research
Entrepreneur.com tackles a similar subject, stating, "Critical to the success of an entrepreneurs is an ironclad process for product marketing, which is only possible if you have accurate, robust information about the marketplace." Read this article for quick tips and advice.
---
About the Author: Sarah Schmidt is a Managing Editor at MarketResearch.com, a leading provider of global market intelligence products and services.