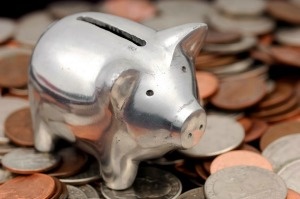 You don't need to shell out your marketing budget (and if you don't have a budget it's time to sort one out) on getting your business out there to potential customers. There are plenty of cost effective ways of marketing your company and encouraging more sales, hits on your site, and increasing client engagement and confidence in your brand. Here's how.
Get social
Social media is one of the easiest ways to market your business and it's completely free to use. The idea is to post content your followers are interested in, but first you need to establish who your audience is.
Utilize a tool such as Facebook's Graph Search, which allows you to type into the search bar a term such as: "pages liked by people who like [insert company name here]" which will result in a list of which pages your followers also enjoy. This should give you some insight into the mindset of your customer demographic and allow you to create content tailored to them.
Attend events
Industry events are the easiest opportunity to market your business and pick up leads. Look for trade fairs, conferences, and speaker sessions taking place near you and pay them a visit. You don't need to pay out thousands of pounds for a stand at a trade fair either; get networking at seminars or PR events instead. Everyone you need to speak to will be there.
You could also consider setting up your own event. Whatever your business specializes in, you can set up an event for it that brings in potential customers or just those who are interested in your industry.
For example, a bird feed distributor could hold a talk about wildlife care in the country and even enlist the help of a local wild bird handler; or, a trade magazine publisher could have a regular columnist in to hold a speaker session – the opportunities are endless. Make your event look more professional by spending a little of your budget on stationery or advertising flyers, using a specialist such as Helloprint.
On page content
People online want to be educated, inspired, or entertained, so it's important that you feature content on your company's blog and website that does one or all of these things.
On page content is free to create if you do it yourself. Look around at what your competitors are talking about and what is happening in the industry, and then write relevant posts. How to guides are also great content for websites. For example, an underfloor heating specialist should check what people are commonly searching for (which is more than likely how a system works or how to install one) then create a post that answers their query. Try not to sell yourself too much in this post, keep it informative and interesting, with perhaps one or two references to what you can offer.
Blogger competitions
If you have a product you are looking to promote, reach out to relevant bloggers asking them to take part in a challenge. Bloggers love taking part in competitions if they receive a free gift with the chance of winning even more.
Let's say you sell jams and chutneys, you could ask Mummy bloggers to use your products to create a new breakfast or baked dish for their family and then share the recipe on their blog. It's "free" advertising for you (of course you have the expense of providing prizes) and a reward for the blogger.
The idea is to take advantage of the Internet for modest marketing means (i.e. saving money) and reap the rewards. Just be careful not to appear too exploitive in your pitch.
No matter how you determine to best market your business or yourself, being aware of the different options can potentially save part of your marketing budget later.
To learn more about your marketing options, check out this free white paper:
Editor's Note:
This post was written by Debbie Fletcher.
About Debbie
Debbie Fletcher is an enthusiastic, experienced writer who has written for a range of difference magazines and news publications.