Gift cards are a popular go-to option for shoppers of all ages. Not surprisingly, Christmas and birthdays are top occasions for purchasing gift cards. The most widely purchased gift cards are for coffee shops and restaurants, according to Packaged Facts, a leading consumer research firm.

Gift cards are a massive, multi-billion dollar industry in the U.S., but not all prepaid cards are purchased as gifts and stocking stuffers. A variety of prepaid cards are also used for government-administered benefits, employee rewards and incentives, and tax refunds. In addition, millions of consumers use prepaid cards as an alternative to traditional bank accounts.
Unlike debit cards, prepaid cards do not draw money from a bank account. Instead, funds are loaded onto the card itself. Available for purchase in drug stores, supermarkets, and on the web, prepaid cards are among the fastest growing consumer financial products in the U.S., as reported by USA Today.
To learn new statistics about the prepaid cards market in the U.S., check out the infographic below.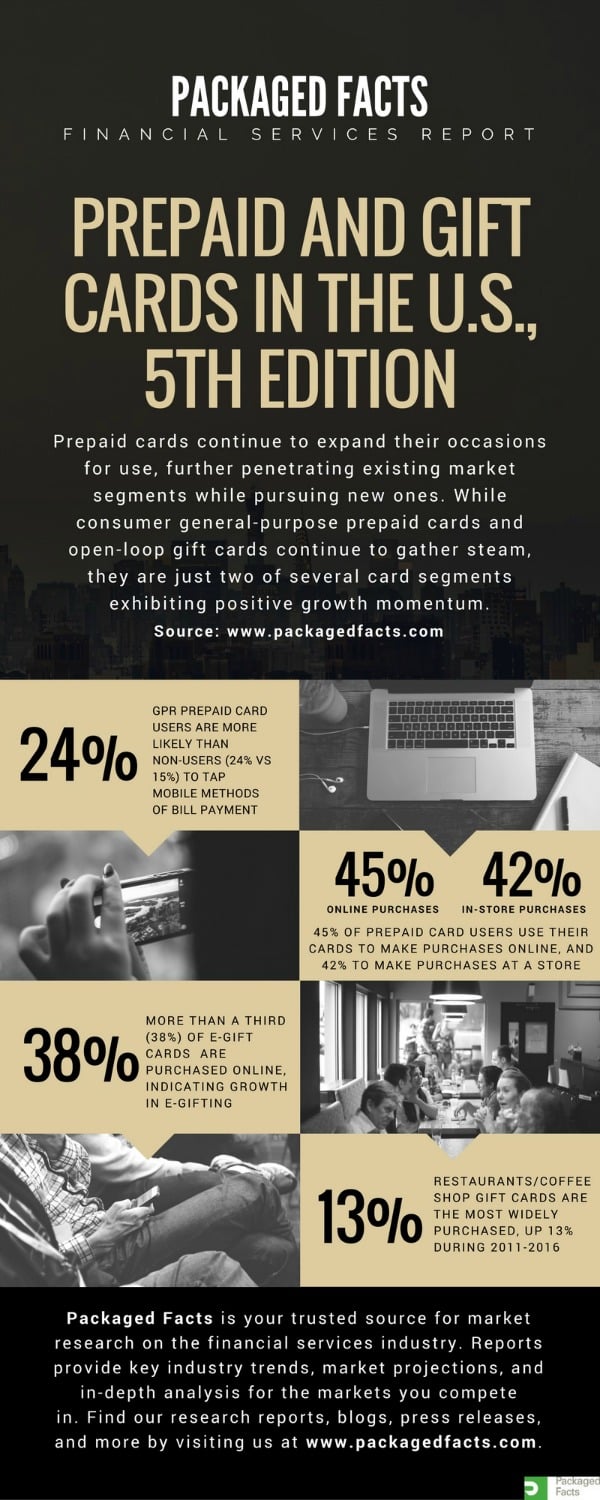 Share this Image On Your Site
The data in this infographic is drawn from the market research report Prepaid and Gift Cards in the U.S., Fifth Edition by Packaged Facts. This report is designed to inform executive decision-makers with vital insights to navigate this rapidly changing industry.
Click to the report page to find out more about the proprietary survey results featured in the study.
---
About the Author: Sarah Schmidt is a Managing Editor at MarketResearch.com, a leading provider of global market intelligence products and services.