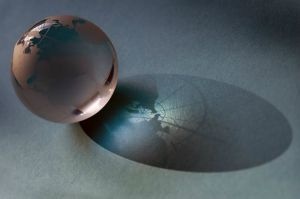 When starting your own business there are a number of different factors to consider, but as long as you do your research, then it can be made a whole lot simpler, and easier for you to manage and maintain.
Your business begins to grow from the very first little idea you have - some (very few) people are lucky and it's something that will just work! However for the majority, the idea needs to be researched, and backed up to ensure that it will succeed. A great place to start is by looking at the idea itself, and developing it as far as possible. You need to make sure that you cover everything and anything. From here you'll be able to find out exactly who will be buying your product/service. Once this is complete, you then need to find out exactly where to set up your business.
For most of the time, the owner will start in the place and country where they live, however nowadays with the technology available, and the forever expanding communication network, it's now easier than ever to set up your business to an audience half way across the world. This is great as it allows you to expand what you would normally sell, and to who as you can be specific in what you sell, and tailor it to an area which you may not have considered before doing your research.
To discover more about where you should start your business, take a look at the infographic below, which covers the best places in the world to do business, and details where in the world is leading in what industies. For example if you wanted to start a business in technology, then the US or India would be your best place to start.
Take a look, and see if you're on track within your market.

An Infographic brought to you by www.exec-appointments.com
To learn more about how market research can help you develop your business idea, check out our free whitepaper.
Editor's Note:
This post was written by Debbie Fletcher.
About Debbie
Debbie Fletcher is an enthusiastic, experienced writer who has written for a range of difference magazines and news publications.