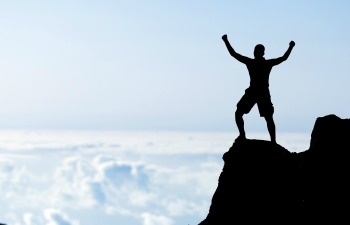 The exact statistics may vary, but most people that have ever worked in or around sales will tell you that it is significantly harder, more time consuming, and more costly to acquire a new client than it is to retain and grow an existing customer. However, those same people will also tell you how important it is to constantly be growing your account base. With that in mind, anything that can help with client acquisition has to be a good thing. There are many best practices in this area, but market research is probably not the first thing you would think to use. Yet, it can be one of the most powerful.
So, how can market research be used to help win new business?
The obvious place to start is with a greater understanding of a market and your prospect's position in that market. What is anticipated from the market? Is your prospect a significant player? Are they in growth or decline? What are they trying to achieve? These are all questions that when answered will help a potential sale develop and progress. One less obvious area in which market research holds strong benefits, however, is allowing you to build and grow your credibility, both as a business but also in the solution you are proposing.
One recent example from one of our consultancy clients illustrated this perfectly. They were winning their fair share of new business but felt they were missing out on opportunities in their sweet spot. They were being asked to present their proposal but were not winning as often as they would have expected. There seemed to be one recurrent theme, or more importantly, one question posed by their prospects: "How do you know?"
This consultancy was making recommendations to their clients on how they could improve their business, and these were being made in the context of the market in which the client operated. For example, they may have been recommending that a food manufacturer make the move to high end, organic fully traceable produce as the market is trending in that direction and there is less competition and a greater margin is achievable there. Or, they may be making a relatively minor recommendation that a company reorganises to allow flexible working as it makes it easier to attract and retain high-quality staff. In both of these situations, their client is perfectly valid in asking "How do you know?" How do you know where the market is moving? How do you know what the employee landscape is today? Whilst they know the market and were confident in what they were recommending, the consultancy was not demonstrating this to their client. They had no statistics, no data, and no definitive support for what they were saying — but their competitors did.
Market research eventually allowed the consultancy to demonstrate the underlying premise for their recommendation. It didn't stop there though, they were able to take it one step further. As a Profound client, they are able to purchase just the relevant tables or sections from a report. This allows them to take the same data points from multiple reports from multiple providers to show a consensus of opinion. Now, when they present their recommendations they are able to state with absolute confidence where the market is heading. It is no longer just them stating it, or them and one or two experts in that field, but them and multiple experts.
Their win rates have increased, client satisfaction improved, and they are no longer being asked "How do you know?"
For more information on how you can use market research successfully, download our free eBook. Or, to learn how Profound can help your organisation, visit Profound.com.
Thanks for reading!
Ray King
General Manager
MarketResearch.com