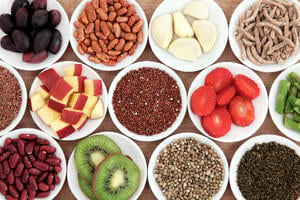 When you look at the top food trends that are being portrayed and even hyped in the media, it's easy to get lost in the maze of what is and is not viable. But, those in food research roles must be able to use their expertise and data-driven insights to vet food trends and find success (here, we are speaking not only of actual trends about food products but also culinary trends and techniques). This is because emerging food trends with great potential can be transformed into big business opportunities.
A hot, Chile pepper-sauce producing Chinese man from Vietnam (Sriracha by Huy Fong) who has a very unpopular plant in Irwindale, California, and a Turkish entrepreneur running a yogurt empire (Chobani) out of Brooklyn, New York, can take food trends to the bank. Why can't you?
Well, first of all, some trends will most definitely surface randomly or through conviction in a food, trend or culinary art. However, most of us have to do this the hard way. Food trends need to go through what we call a "vetting," or filtering, process. Trendologists and experts will then further break down those trends and categorize, or assign, trends weight. Others will cross-tabulate trends against indicators, like economic activity or anthropologic considerations, to further categorize and understand certain trends. Regardless of the vetting process, it's essential to look at data to understand opportunities.
There are numerous trend-vetting techniques, not all of which will be covered here. Business opportunities derived from food trends are sometimes very forward-looking, so the science is fairly challenging.
Diving into data
Most trends are filtered using data points, like category sales of analogous food products, or data growth sets from products in the same category. These data sets can easily point to a food trend rooted in an ingredient or food product, whether it be a fruit or drink made from the pichuberry fruit. There are also techniques where the researcher can use a sampling of sales or revenue from products matching the profile of a food trend of interest.
In many other cases, a food trend can quickly emerge through a presence on menus. The capture of menu data from restaurants is becoming more sophisticated over time, and the adoption of technology-driven services in restaurants will help categorize and classify items presented on a menu. Transactional data from point-of-sale systems further enhances this process, which is not an easy process because it requires developing a hierarchy and classification of products. Both Datassential and Food Genius are two menu trend data firms that are in the business of leasing access to their databases.
Understanding the consumer and the marketplace
Major consumer drivers are providing momentum in the food marketplaces and propelling consumer purchasing behavior. These influences on customers and their purchasing and eating habits should be noted. For example, in the United States, health & wellness and flavor tourism are currently serving as strong consumer drivers. So, an increase share of the American population is starting to adopt healthier lifestyles and a way of living that aligns with seeking out foods with additional nutrition, lower caloric content and disease-fighting attributes. This is what we call health & wellness as a consumer driver.
For those looking to travel abroad, or having already traveled abroad and hoping to experience similar flavors from their far-away destinations here in the U.S., flavor tourism is a big driver. These consumers are seeking to travel through their palates. It is because of flavor tourism that global adaptations and globally-sourced foods are becoming increasingly popular.
Consumer drivers are confirmed and validated through consumer surveys. Much of the consumer market research today combines aspects of quality and quantity because they are important in survey methodology, whether researchers choose to conduct their own survey or use outsourced data or survey databases. The Culinary Trend Tracking Series (CuTTS) published by Packaged Facts uses surveys that are cross-demographic and representative of the population to ensure the validity and generalization of results.
How it can work and the Incan influence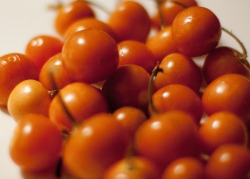 Okay, let's see how this process can be applied in the basic framework presented:
Let's take the pichuberry (Physalis Peruviana), or aguayamanto or Incan berry, and see how it's doing. The pichuberry has been referred to, by some not all, as a superfood, or superfruit more specifically. There are a growing number of products that are being positioned as "super" because of their reported antioxidant levels and wellness attributes.This food item seems to be gaining momentum in the media, and there are companies using the fruit to produce jams, dried versions of the fruit, and even beverages.
Regardless of which side of the debate on superfoods you are on, it's important to note that health & wellness, as an important consumer driver, is propelling purchasing behavior among consumers. Healthy lifestyles are way beyond calorie counting and more about fortifying diets with wellness foods. Because the pichuberry is positioned in the marketplace as a superfood, its wellness attributes are promoted: phytochemical rich, lowest in bad cholesterol count and low-glycemic. There are studies that also tie the pichuberry to cancer-fighting properties, and those have surfaced in mainstream media.
Using data-driven techniques, a researcher could vet this superfruit by looking at analogous products, like the açaí berry, for example, and research the sales, product penetration and menu sightings that can be related to the pichuberry. This can produce a projected trajectory for the potential success of the pichuberry.
In April, grocery industry expert, Phil Lempert, the "Supermarket Guru" also featured the pichuberry in a recent video saying that consumers would "start seeing the real name of it, Physalis Peruviana, everywhere," and gave the packed whole pichuberry fruit a product review score of 91 out of 100. The pichuberry was also profiled in the CuTTS (Culinary Trend Tracking Series) South American Flavors report, published in March.
The Inca Empire rose to great heights between 1438 and 1533 as an ancient civilization along the Andean plain in South America. Foods, like the pichuberry and quinoa, are indigenous to that area and are reported to have been part of the culture. And, today, these foods continue to present significant business opportunities for food companies. Is the pichuberry a trend or fad? You decide, but use trend-vetting techniques to do so.
Interested in learning more about food & beverage trends? Download our free white paper on identifying food trends, or check out our Culinary Trend Tracking Series.
Thanks for reading!
Rick Zambrano
Food Research Editor,
Packaged Facts
ABOUT CuTTS
Culinary Trend Tracking Series (CuTTS) is the essential source for tracking culinary trends and opportunities in the restaurant, foodservice, retail prepared foods, and packaged food and beverage sectors. To obtain more information on CuTTS or its South American Flavors report, please visit the slideshare.