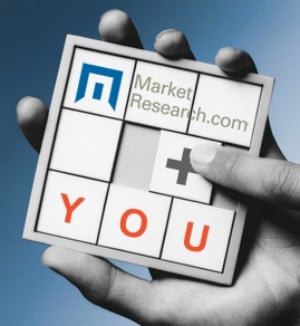 More product offerings and a larger audience seem to be the dynamic duo when it comes to expanding a business and increasing its revenue, and it's no different in the world of market research publishing. Internally, publishers work dilligently to continually producing new products, publishing reports on the latest in their covered industries. But, what if additional efforts could be made externally to extend your reach to entirely new audiences? Partnering with a market research marketplace can do just that.
The following are just three ways MarketResearch.com can grow your business by introducing new markets and customers to your brand:
1. Tapping into our customer base.
Every day, an average of 10,000 potential customers visit MarketResearch.com. Our job is to help get your products in front of them. MarketResearch.com attracts hard-to-reach customers who may not shop at single-publisher sites, which creates new channels of traffic for your business. In addition to new traffic, you will extend your reach to our database of over 600,000 existing contacts who have already told us their market research needs and preferences. By increasing your exposure to our new and alternative audiences, you can open up new markets, reach new customers, and grow your business.
2. Diversifying the delivery of your products.
Is your technology getting the job done? Partnering with MarketResearch.com puts your products in innovative platforms that can help you reach a whole new market of clients. We've found that the more options you offer buyers, the more likely they are to buy. Some customers seek subscription services or slicing options, and without a technology to offer these capabilities, you'll miss a sizable portion of the market. MarketResearch.com offers various new delivery technologies for your products, including:
Publisher Knowledge Center

Subscription-based platform that guarantees a consistent revenue stream by
offering customers access to your library of products for a pre-determined fee.
Allows you to increase client engagement and account penetration, leading to
higher-value opportunities.
New Audience: Companies who have an invested interest in a particular industry but need a wide variety of intelligence within that vertical.

Profound

Committed-revenue service solution offering customers access to sliceable reports.
Allows customers to purchase chapters, tables, and charts individually for a pro-rated section price.
New Audience: Over 5,000 platform customers who may not visit websites to purchase full reports.

Profound Highlights

Allows mid-market and small businesses to purchase report sections via credit cards.
New Audience: Small to mid-sized companies who need the ability to purchase individual sections; individuals who need to make immediate purchases without prior budget approvals.

MarketResearch.com Academic

Packages your products for colleges and universities with subscription pricing, based on number of full-time students, to accommodate library budgets of all sizes.
New Audience: Educational institutions across the country; current students (investing in potential future revenue).
3. Channeling the top market research marketplace.
We've discovered that market research buyers prefer to visit a website with options. For purchasers, more product offerings and more publisher choices mean they have the best chance of finding the product that is the perfect fit for their research needs. That's why 83% of Fortune Magazine's Fortune 500 companies use MarketResearch.com for purchasing information. In fact, if you type 'market research' into a Google search, you'll likely find that MarketResearch.com is the first company listed. It's because of this established presence that the top-selling market research publishers choose to be distributed through our platforms. And, in turn, customers expect them to be there. We want to make sure that your titles are on the shelf along with the industry's best names, so we can help direct you to new audiences.
Interested in partnering with MarketResearch.com? Download our Publisher Brochure, or, for more information, visit our Become Our Publisher page.
Thanks for reading!
Ashlan Bonnell
Managing Editor,
MarketResearch.com