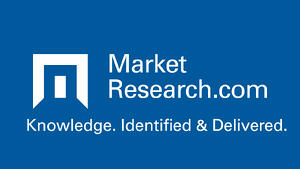 The ups and downs of the world economy clashed and converged with the growth of MarketResearch.com — since its start at the end of the dot com bubble in 2001. MarketResearch.com has weathered a series of economic storms including the tech bubble, the 9/11 terrorist attacks, and the Great Recession of 2009. Many of these downturns occurred at pivotal moments in the company's history. Most pronounced, soon after MarketResearch.com finalized a large acquisition focused on the financial services market, the world's banks went into a nosedive.
Despite these challenges, MarketResearch.com has become the leading provider of global market intelligence products and services, which are used by more than 5,000 companies a year and 89 percent of the Fortune 1000.
How did MarketResearch.com achieve such longevity in an ever-shifting market that has become crowded with competitors? We sat down with Founder & CEO Rob Granader to find out. Read on to learn key strengths that helped differentiate MarketResearch.com and contributed to its lasting success.
Strategic Innovation
Since Rob Granader first combined the Published Products division of FIND/SVP and FINDEX to create Kalorama Information, the predecessor to MarketResearch.com, he has constantly sought new opportunities to expand the business and diversify its offerings.
"One fact about market research is that it's expensive," Rob says, "so we've worked very hard to help companies find the right research to answer their toughest questions."
As MarketResearch.com has grown, its overall business strategy has shifted along with the business landscape. As Rob explains it, sometimes they moved toward a market and sometimes the marketplace moved from them. "We've transitioned from providing one-off reports to becoming a committed revenue platform," he says. "Sixty percent of our clients commit to one of our subscription services, and we're working our way toward eighty."
From start-ups to Fortune 500 companies, MarketResearch.com has built a strong, loyal customer base by offering a full suite of research options and matching clients with the solution that fits their need and budget.
Diverse Business Intelligence Solutions
MarketResearch.com shifted from a purveyor of one-off market research studies with a comprehensive collection of market research reports to a research solutions provider, including Profound, Knowledge Center, Academic, and Custom.
"Some clients are what we call project-based, like a consulting firm or bank," Rob says. "Every day, these clients are working on different project, a new industry, depending on the client need." For these clients, Profound is an ideal fit, because it allows users to buy reports "by the slice" across nearly 700 industry sectors. "They don't need to go deep on a topic; they want the headlines, a chart about competitors, maybe a few pages on market direction," Rob says.
"Subject-based" clients need to go deep on a topic with "all you can eat" access targeting a specific market or vertical. "Take a typical consumer goods company, for example," Rob explains. "The head of consumer insights might only care about data related to their market, like pet food, or lawn and garden." The Knowledge Center solution allows users to gain unlimited access to industry-specific research for a fixed price.
MarketResearch.com's Academic subscription is in more than 100 top colleges and universities, while their higher end Custom Research services are for businesses seeking a more tailored approach.
Where to Learn More
Check back tomorrow for more insights from the CEO. In the next blog post, Rob discusses other strengths that set MarketResearch.com apart as a business intelligence provider — including its commitment to quality, its entrepreneurial team, and its vision for the future.
For more information about how market research can improve your business, read our free eBook.
Sarah Schmidt
Marketing Writer/Editor
MarketResearch.com