Broadline Research Providers Are the Most Valuable Resource Given Today's Economy and Competitive Environment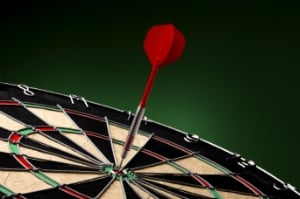 Over the course of the last 10 years, the amount of secondary research and the availability of resources to access published industry data has increased substantially. However, researchers often overlook the option of leveraging readily available, reliable industry data; a valuable option that curtails the overall project cost as well as time required in obtaining answers to critical go-to-market questions.
Secondary resources typically profile the overall market size, growth, key drivers, market segments and competitive information. This is a great starting point for businesses to map the market overall, but the next layer is company-specific data that can address outstanding issues and internal information objectives.
Custom research designed to assess awareness, customer satisfaction, growth opportunities, competitive position etc. for a specific company is a critical element in providing necessary market data back to a business.
A vendor capable of providing services, including both secondary and primary research services, are of greatest value to clients today given budget constraints, resource limitations and the ongoing need for information.
MarketResearch.com offers clients access to its suite of unique platforms containing leading current published research backed by a team of professionals experienced in building action-oriented custom research programs that align with a client's informational objectives.
Often, clients must understand its industry overall in an effort to accurately assess its direction, competitive position, health and growth opportunity, etc. Published data often provides this broad brush painting of an industry, and clients can obtain that from any number of market research vendors. But, it is those market research partners, who understand the value of secondary research and have the capabilities to layer custom research, that can take you to the next level. Having a broadline offering, such as custom capabilities, separates a research partner from a vendor.
The suite of enterprise services at MarketResearch.com focuses on industry-specific market intelligence while supporting clients with a team of highly specialized research consultants who are aligned by industry expertise. The team becomes intimately familiar with clients' products, market segments, competitors, key issues and drivers impacting the state of the current and future marketplace.
As an Account Manager who positions as a solutions provider, the ability to provide both secondary, as well as primary, research drives a client relationship that much deeper. I have the full suite of resources to accommodate all types of information needs. I know my clients and their industries, and I become close enough to understand the key issues that keep them up at night.
Examples of the types of projects designed and executed by the MarketResearch.com Custom Solutions team include:
Market Opportunity Sizing: A measurement of the size, client's share and opportunity for growth.
New Market Assessment: Is opportunity available for a client to enter and gain market share within a new customer segment, with a new product or application? If so, how much? What type of go-to-market strategy will support share growth?
Customer Needs: An assessment of the degree to which customers and non-customers are fulfilled, satisfied or needs are met through a clients offering as well as competitive products and/or services.
Competitive Assessment: What are the details of competitive offerings, including positioning to the marketplace, pricing, value proposition, target growth segments, "win" strategy, etc.?
Other projects to address client-specific issues.
Clients work with the MarketResearch.com Custom Solutions team to define key issues and information objectives for which a customized research program is designed to address. For many engagements, an approach will be executed to incorporate secondary research into the early phases of the investigation to drive efficiency in the data gathering process while benefiting client budgets.
The team of experienced researchers execute custom programs that generate deliverables, including an in-depth analysis of data, conclusions and action-oriented recommendations for clients.
The MarketResearch.com Custom Solutions team is a unique yet valuable resource for our clients. We offer clients an opportunity to leverage researchers who maintain a deep understanding of various markets and maintain the tools and expertise to design a research program that explores your industry yet addresses your company-specific issues at the same time.
What business issues are keeping you up at night? Learn more about the MarketResearch.com Custom Solutions group to discover how we might assist you.
Thanks for reading!
Kathy Silverman
Account Manager,
MarketResearch.com