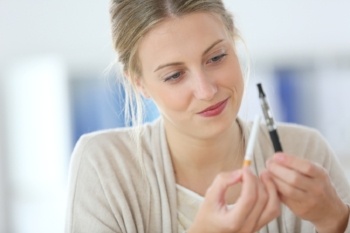 According to a new market research report by BIS Research, titled Global E-cigarette and T-Vapor Market, Analysis and Forecast (2017-2025), the global e-cigarette and t-vapor market is expected to reach a value of $86.43 billion by 2025.
The market is being driven by factors such as low costs of e-cigarettes, brand presence in the market, and the introduction of novel products by market players. Tobacco vapor products have only recently been introduced and are available in a limited number of markets, yet they are enjoying massive popularity, and are expected to be the fastest growing product segment.
The Role of Government Regulations
Although the consumption of tobacco has reduced significantly on a global scale, according to a study by the Centers for Disease Control and Prevention (CDC), tobacco-related mortality is still the leading preventable cause of death across the globe. The governments of several countries have levied excess taxes on tobacco products to curb their use, which is further supported by health awareness campaigns targeting smokers.
Towards this end, the Food and Drug Administration (FDA) announced in July 2017 that they are considering the approval of the use of innovative and less harmful tobacco products and flavors to decrease smoking rates. Hence, e-cigarettes and t-vapors are being touted as the prospective alternative to cigarettes that are less harmful.
What Are Electronic Cigarettes and Tobacco Vapor Products?
Electronic cigarettes or e-cigarettes are electronic devices wherein an atomizer (burning coil) converts a liquid (with or without nicotine) into vapor. In contrast, tobacco vapor products are electronic devices that heat tobacco at a lower temperature (up to 350°C), as compared to a conventional cigarette, to produce vapor containing nicotine and other chemicals.
Key Retail Channels for E-Cigarettes
According to the market report, ease of access to the distribution channel, especially online websites and e-commerce sites, which provide market players with the scope to expand both locally and globally, continues to be one of the key drivers for the market.
However, currently, retail channels such as convenience stores, vape shops, and tobacco users, generate over 60% of the revenue and remain the primary form of distribution in the market.
Market Segments and Forecasts
Based on product types, this market intelligence report divides the global e-cigarette market into disposable cig-a-likes, rechargeable cig-a-likes, closed tank systems, and open tank systems. Owing to their advanced technology, and features of customization and interoperability, the open tank systems have become a predominant product type in the market.
However, it is the closed tank systems segment which is expected to grow at the highest rate during the forecast period. This future growth can be attributed to the advantages of closed tank systems such as the combination of their long battery life, more vapor formation, and large tanks. The t-vapors products have witnessed a substantial increase in 2017 in countries such as Japan, South Korea, and Russia, and are expected to grow triple the current size by 2021.
The report also divides the e-cigarette market based on components, which includes device, e-liquids, atomizers, and batteries. The e-liquids contributed the largest share in the market in the year 2016 and are expected to grow at a CAGR of 17.60% through the forecast period, driven by growing demand for bottled e-liquids used in open tank systems, which come in a wide range of flavors and can be mixed together to form new flavors.
The report provides a detailed market analysis and forecast of the e-cigarette and t-vapor market. While highlighting the key driving and restraining forces for this market, the report is a compilation of various segmentations including the market breakdown by product segment, by components, by distribution channel, and by region. Additionally, it also includes sub-segmentation of each product type by components such as e-liquid, battery, atomizers, and tobacco sticks.
Some of the key players profiled in the e-cigarette and t-vapor market report are Japan Tobacco Inc., Altria Inc., Philip Morris International, British American Tobacco, Njoy, Apollo Ecigs, JUUL, Innokin, PAX Labs, and Flavortech.
Visit the report page on MarketResearch.com to learn more.
---
About the Publisher: BIS Research is a global market research company that provides comprehensive reports covering 12 technology verticals. Its team includes industry veterans, experts and analysts with diverse backgrounds in consulting, investment banking, government, and academia.
Related Article