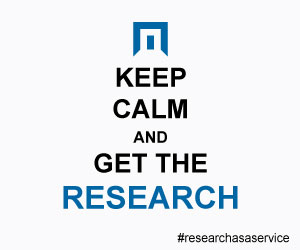 With the markets in flux, anxiety about the global economy is kicking into high gear. The Chinese stock market plunged on Monday, setting off a roller-coaster ride of volatility throughout the week. Investor confidence fell, and Wall Street dropped for six straight days — the longest losing stretch for more than three years.
Since June 12, the Shanghai composite index has slumped 38 percent, and investors are becoming increasingly concerned about China's economic slowdown and the larger ripple effects that could extend into the global economy.
How should you react in such a turbulent environment? Here are guiding principles to keep in mind.
Take a Step Back
As you digest the news, it can be tempting to make impulse decisions. After all, cutting your losses and protecting your assets may seem like a reasonable, responsible next step. But regardless of what your specific situation may be, it's important to base your decisions on objective data — rather than on your fears and emotions.
Although investors are taught to "buy low and sell high," many people routinely mistime the market — buying high and selling low — because they are guided by knee-jerk reactions, rather than careful long-term planning.
To avoid making any hasty decisions that you may later regret, step back and assess the situation using credible research. Do your due diligence, look at the underlying fundamentals, and analyze authoritative data. Whether you are evaluating your own portfolio or reassessing your business strategy in light of recent market shifts, it's essential to take an objective, data-driven approach.
Gather Key Resources
Begin by gathering expert analysis and unique industry insights that will allow you to accurately evaluate the market and understand how different global events may pertain to you. A variety of market research reports can provide you with comprehensive coverage on the topics most relevant to your business or stock portfolio.
During your research, consider the following resources:
Company reports — Learn key information about a company's strengths, weaknesses, opportunities for growth, and competition. These reports may also provide information about business operations, company history, locations, key employees, and major products and services.
Reports by country or region — Find insights into the market trends and industries in specific countries along with analysis on market share, segmentation, size, and growth.
Reports by market area — You can also get in-depth reports that span multiple regions, on topics ranging from retail banking to wearable technology to consumer confidence and spending.
Reports by publisher — In order to narrow your search, you may prefer to focus on research from a specific publisher. For example, Packaged Facts has focused on markets and developments in the financial services sector for more than 50 years and is a premier source of market information for top industry decision makers.
Research services — There are a number of research services available. The Profound service uniquely offers a low cost way to purchase critical business information across a wide range of research reports.
To ride out the storms and cope with economic uncertainty effectively, it's important to have the right tools on hand. By using independent and credible market analysis, you can gain the knowledge you need to minimize risk and achieve your financial goals.
Learn More
Find out more about the benefits of using market research by downloading a free e-book.
Sarah Schmidt
Marketing Writer/Editor
MarketResearch.com