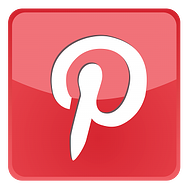 Beyond the themed boards and funny images, Pinterest is becoming a powerful market research tool with capabilities that can provide a great deal of useful intelligence to a market researcher. They say a picture can say 1000 words. If that's the case, then your customers are telling you their life stories through their pins.
Pinterest is a powerful market research tool because it allows you to learn more about your customers. According to Pew Research, there was a 286% increase in Pinterest use from 2011-2012. That growth was not only major for social media, but also for online shopping.
The main purpose of market research is to learn as much about your customers as possible. Social media is increasingly granting direct access to those customers in innovative and visual ways. Pinterest is arguably the most visual social channel out there.
Technology is influencing market research in similar ways with advanced analytics giving unprecedented feedback on products and services. Pinterest is growing at an impressive rate. According to Semiocast, Pinterest has 70 million users with more than 70% from the United States. With that number projected to grow, market researchers will have a rich source of customer intelligence data from the service.
Customer perceptions and desires
Pinterest is perfect for displaying what customers like, what they already own, and what they want in the future. Many use a virtual wish list for event planning and interior design. Many people use Pinterest for wedding planning, birthday parties, vacations, and baby showers. They use their themed boards to plan their dream event. Although they may not buy everything on their board due to budget restraints, customers are sharing with marketers the things that they like. It is the kind of communication that can help a business pivot in a new direction.
Take advantage of the boards
Pinterest users like to customize their boards. The sky is the limit when it comes to consumer interests. Users are creative with how they name their boards. As a market researcher, you should pay attention to the boards that are vertically oriented. Customers will segment their boards how they see fit. It is the researchers' responsibility to determine what data is relevant, but there will be a wealth of information to extract and analyze. That information could directly inform next steps for marketing strategy and tactics.
Conclusion
The landscape for obtaining business intelligence has broadened for market researchers. New mediums have risen to enhance how we listen to our customers. Pinterest is a unique entrant to the party with a more visual form of customer feedback and insight. The information obtained from this market research will help you increase your market share and grow your business.
For more information on using social media for market research, download our free white paper!
Thanks for reading!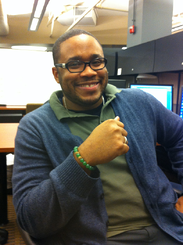 Richard Washington
Marketing Manager
MarketResearch.com