There's a common perception that Latino Americans are the next generation of great U.S. consumers. That notion, however, isn't entirely true and marketers who cling to this "consumers of tomorrow" mindset will surely miss out on developing important connections within the influential Latino market today. Though marketing to Latinos is a minefield of complexities--including sensitivities surrounding the use of labels such as Hispanic etc., it's clear that one of the most effective ways to reach Latino consumers is through social media.
Earlier in 2013, Latino-centric website VOXXI concluded that Latinos are "the largest group of social media users." Much of VOXXI's conclusion was based on revelations from the March 2013 Pew Hispanic Center survey that revealed that two-thirds (68%) of Latino internet users frequented Facebook, Twitter or other social networking sites. By comparison, only 58% of all U.S. internet users use social networking sites likewise. Latino Millennials between age 18 to 29 are the most likely to use social media sites at 84%, compared to only 27% of Hispanics age 65 and older.
Leading market research publisher Packaged Facts' research reveals that upscale Latinos - referring to the 8.2 million Latino adults living in households with an income of at least $75,000 - are significantly more likely than other Latinos to use social media. While Facebook and Twitter are popular stops for many internet users, Packaged Facts finds that YouTube is popular with 42% of upscale Latinos compared to 40% of other upscale consumers.
Affluent Latinos are also more likely than other upscale consumers to have visited YouTube sixteen or more times in the past thirty days (11% vs. 6%.) The implication here is that companies that advertise on YouTube have a greater likelihood of reaching this powerful consumer segment.
The internet in general is a rife with opportunities to grab a share of the disposable income of upscale Latinos, who alone are projected to have a collective buying power of $680 billion in 2016. Packaged Facts advises that internet marketers and retailers, among others, should place a high priority on reaching out to upscale Latinos, especially because these shoppers account for two-thirds of all Latinos who annually spend $1,000 or more online.
Brands that successfully tap into the upscale Latino market often capture not only a loyal following, but also establish a group of active viral spokespeople for their products, in addition to cultivating an army of living, breathing label-fixated billboards who often sway their peers to make trendy purchases. Packaged Facts has found that upscale Latinos are much more likely than other upscale consumers to follow their favorite brands or companies on social sites (14% vs. 9%.)
They are also more involved than other upscale consumers in using social sites to spread the word about how they feel about products and brands. The Huffington Post reports that luxury brands have recognized the desire by Latinos to keep up with the latest fashions, and many such as high-end handbag designer Coach have reported substantial gains in brand ownership by affluent Latinas. Likewise, Gucci recently made a public announcement that U.S. Hispanic customers are a very important target group for its overall luxury business. One has to wonder that if it's good enough for Gucci, how can any other company not aspire for same?
Thanks for reading!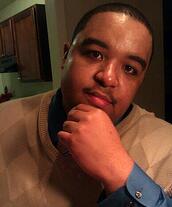 Daniel Granderson
Research Analyst