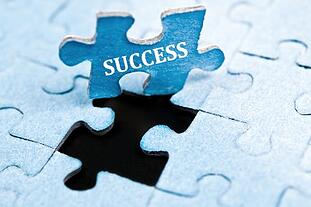 There's no denying the enduring appeal and profit potential of markets in the developed world. However, in order to continue increasing revenues and building consumer bases, companies must look towards emerging markets. To successfully transition from domestic to international success in these markets, companies must take a carefully considered, well-researched approach. Here are seven tactics to help make that transition smoothly.
1. Identify the best-matched emerging markets for your product
Look beyond BRICS (Brazil Russia India China South Africa), and consider the full array of nearly two-dozen emerging markets around the world. From South America to East Asia and many points in between, there are plenty of options.
2. Understand your operating market
In each new market, the local laws, regional politics, sourcing requirements and issues, the culture, and the business environment will affect how your company can operate. What even the most successful corporations have learned through failure is that you cannot succeed without in-depth market research beforehand. With the proper understanding of a market, you might even be able to take a down-market domestic brand and give it an upgrade. For example, Pizza Hut has been able to position itself as a premium brand in overseas markets.
3. Discover consumer needs
There are dozens of stories of international brands trying to break into countries and failing miserably, because they failed to recognize what consumers were seeking and required. On the other hand, firms that have conducted market research have successfully discovered unique ways to tailor their products. In India, for example, Samsung created a washing machine with a "sari" cycle to prevent the long robes from getting entangled. Another company created a washing machine that could wash both clothing and a sweet potato widely prevalent in one region's cooking.
4. Rethink business models
There is no such thing as market uniformity. Domestic sales techniques very well may not work in emerging markets. In the States and other territories, Dell sells computers via a traditional direct-to-customer. However, when the company began making its PCs available to Chinese consumers, they determined that the most effective way of selling them would be through storefronts.
5. Be prepared for obstacles
Emerging markets can sometimes be plagued by unpredictable elements, which can complicate the smooth, steady transaction of business. Civil insurrection, financial disruption, political instability, and corruption are all potential mitigating factors in emerging markets. The latter is especially rampant. According to Transparency International's Corruption Perceptions Index 2012, the top 75 most corrupt countries were all emerging markets.
6. Engage consumers
Simply relying on traditional mass marketing is no longer an option. Print, radio, television and outdoor advertising should still be a part of the equation, but engaging consumers through advertising on mobile platforms and social media is key. As an example, a recent Johnnie Walker online campaign garnered 711 million views on YouTube in Brazil alone.
7. Settle in for the long haul
Emerging markets may not be an instantly profitable proposition for businesses starting to operate in them. Annual consumption in those markets is set to rise from $12 trillion to $30 trillion by 2025. Companies that take the long view stand to then reap the most benefit.
Want to learn more about launching into a new market? Download our free eBook.