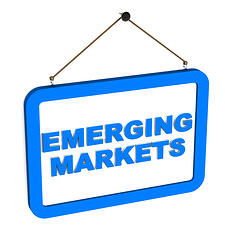 In business, it's not about today – it's about tomorrow. That's because the most lucrative markets of the future aren't necessarily the same ones that are presently profitable. Market research plays a key role when companies are repositioning for emerging markets.
China is anticipated to boast more than 30 million households in 2020 with a disposable income of $30,000, while Turkey should have more than 11 million households earning more than $30,000 in the next decade. To put the latter statistic into context, Canada currently boasts the same number of households earning at that level. Further market research indicates strong growth in several Central and South American countries, India, and across Africa.
For manufacturers, these emerging markets present a ripe opportunity to expand their business, increase their customer base, and grow their profits. In 2011, specialist retailers earned $2,755.2 billion in sales to emerging markets. That sales number is projected to rise to $4,875.4 billion by 2016.
But how do you take a domestically successful product then retool, re-brand, and reposition it for success overseas in emerging markets? There are five points you need to consider before you roll it out.
These consumers may be unfamiliar with your product or already use a similar product from a competitor.
When Nissan debuted their Micra to India, they ditched their usual advertising. To make the car stand out from competitive products and to create a splash, Nissan crafted the "Star of India" campaign. Fans were given the chance to star in an online film with Bollywood star Ranbir Kapoor, which garnered more social media mentions than any other car campaign ever. Sales were equally encouraging: they're up 118.5 percent this year from the same month last year.
They may have different needs from the product, which may require adding or subtracting elements.
To appeal to consumers in Shanghai, KFC added Peking duck burgers to their menu.
There's the possibility that their social mores could conflict with your product.
In India, killing cows and eating beef are against religious rules. So in that market, McDonalds nixed its iconic hamburgers from the menu and introduced a McVeggie burger instead.
These consumers may need to be spoken to through advertising and social media in a different way than your domestic audiences are addressed.
Coca Cola is the most recognized brand in the world with 94 percent recognition rate. Part of that success is derived from highly focused and hyper-tailored advertising campaigns. For their 2011 "Share a Coke" campaign in Australia, the company branded 150 of the country's most popular names on bottles.
You may even have to change the name of your product.
Consider when Chevrolet tried to market their Nova in Venezuela and couldn't shift any units. Turns out "No va" means "doesn't go" in Spanish – not a great tag line for a car.
In all of these instances, market research could have or did clearly identify the potential obstacles and openings. Navigating these new opportunities can be a challenge but companies that are repositioning for emerging markets have such a potential windfall that it would be a mistake to not at least explore the possibility of expanding into them. Read through our market research reports on emerging markets now to find out how you can take your products overseas and tap into a whole new audience.
Thanks for reading!
Nevin Martell