When Steve Blank spoke at FindTheBest last week, he made one thing very clear, "Startups are not smaller versions of big corporations." Yet, many entrepreneurs still try to shape their ventures to imitate the practices of corporations. To Blank, this methodology was always quite frustrating. From his 21 years of experience with 8 high technology companies, he has learned how to develop successful startups and how to mitigate failure. His involvement in the startup realm has made Steve a thought leader on entrepreneurship.
Fortunately for future entrepreneurs, Steve has retired from building companies to share his startup wisdom with others. He's a professor at Stanford, UC Berkeley, and Columbia, where he helps undergraduate and graduate students turn their ideas into feasible ventures. If you are not a student at one of those universities, you can learn from Steve's book The Four Steps to the Epiphany. This book explains why startups cannot pretend to be small corporations because they require entirely different strategies for success. This new style of developing a startup is referred to as the Lean Startup method and has three key points.
3 Key Points of the Lean Startup
1. Business Model Canvas
According to Steve, many startups try to forecast sales based on their supposed market research. He saw this as counterintuitive because most startups go after new or overlooked market segments. These segments are so novel that performing sufficient market research to make accurate projections is nearly impossible. As a corollary, the sales of startups rarely coincide with the projections. To alleviate this pain point, Steve created the Business Model Canvas. Instead of fixed projections and strategies, startups should create a series of hypotheses about all aspects of the company. As the company develops, the startups' strategies that comprise the canvas can be modified to reflect the new hypotheses.
2. Customer Development
New strategies develop from customer feedback. If a company was able to identify all the flaws in their business plan before it was implemented, there would only be successful companies. However, reality suggests that is impossible. Strategies must be refined as the venture progresses and the best source of feedback is from the customers. This involves what Blank refers to as "getting out of the office" and listening to what others have to say about your business model
3. Agile Development (Pivot)
The Lean Startup method can only work if the startup quickly adapts to facilitate the necessary changes. One way to maintain a startup's agility is through avoiding extended testing phases for new products. Blank insists that startups should develop a minimum viable product (MVP) and release it as soon as possible. The MVP will be far from ideal, but the changes that you make to it will be the direct result of customer development. This will greatly reduce R&D costs and keep your venture nimble.
Someday, that small venture you started in the garage may turn into a multinational corporation, but until that day there is no reason why your startup should try to act like one. Embrace being a startup and the freedom that comes with it. Make hypotheses, not obligations. Listen to your customers and act accordingly. According to Steve Blank, this can make the difference between a prosperous venture and a total flop.
For more information on using market research for your start-up, download our free white paper.
Thanks for reading!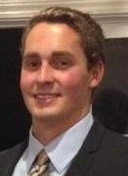 David Schmidt
Audience Development for FindTheBest, unbiased, data-driven comparisons on everything from companies to digital cameras.