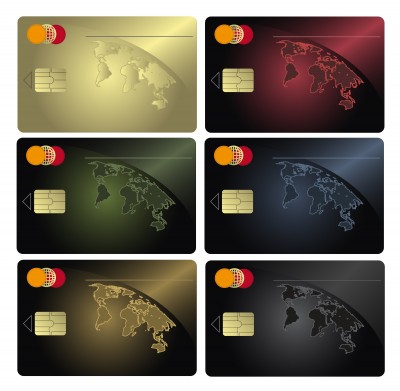 Colleges and universities present a unique marketing environment. Students are a large-scale, captive audience whose financial requirements have a generally uniform and narrow scope. Enticing them to enroll for credit cards is relatively easy for marketers. According to Sallie Mae, approximately half of all college students hold four or more credit cards.
Graduation is a game changer though, as these potential customers disperse and diversify. A free coffee mug or t-shirt given away at the student union just won't cut it anymore. Graduates require targeted marketing and directed incentives that address their new needs.
Packaged Facts estimates that between one quarter and one third of all credit cards held by Americans are co-branded or affinity cards and that the $108.6 billion in loans outstanding on them will grow at six percent through 2015. Eighteen percent of those cards are held by 18-29 year olds, which makes them a desirable demographic for co-branded credit card marketers to seek out.
Digging deeper into the market research reveals:
Five ways to persuade college graduates to enroll for co-branded credit cards
1. Help Defeat Sticker Shock
When graduates go to make their first big ticket item purchases – whether that's home appliances, electronics, or a vacation – they may reconsider or cancel the sale because of the high cost of the item or items. By offering a percentage discount on that initial purchase and/or no interest financing for a limited period, co-branded cards create an attractive solution to potential cardholders. Retailers such as Home Depot and Gap have successfully employed this tactic to grow their consumer base.
2. Paper Still Pays
Recent college graduates may be online constantly, but they aren't necessarily researching new credit card opportunities. According to Packaged Facts, approximately 6 percent of social network users have a downstream visit to a business or financial website. Even fewer Twitter users – just five percent – head to a business or financial website after tweeting. That's why it pays to stay in the direct mail game. In a 2007 study, Bank of America procured 26 percent of new customers through this method. By comparison, the Internet accounted for only 14 percent of new customers.
3. The Buzzword is CRM
Oftentimes, acquiring a new customer comes down to CRM: Customer Relationship Management. Packaged Facts demonstrates that major banks have reported 600,000-700,000 sales per quarter by their retail teams at branch locations. That number is on a trajectory to rise to up to 900,000 sales per quarter.
4. Incentives
Rewards are a key incentive for enrollment. 92 percent of all cards issued in 2011 had a rewards component, up from 57 percent in 2003 (via Packaged Facts.) Rewards most often include cash back bonuses, additional point rewards for spending with affiliated partners, earning experiential rewards, saving money for purchasing professional or "enthusiast" goods and services, and earning contributions for the cardholder's favored charity or organization. In a recent market research report, 56 percent of respondents who owned at least one co-branded or affinity card said that rewards were a consideration when obtaining their latest card.
5. Make it a Healthy Decision
One of the largest growth segments are healthcare-related cards. This audience of millions of consumers enrolled in health plans is the perfect audience for co-branded and affinity card issuers, who are seeking frequent-usage, benefits-oriented cardholders.
College graduates are just like any other target demographic. Marketers need to speak to their needs and offer compelling solutions for the issues that they face at that time in their lives. These five persuasive angles demonstrate the needs and solutions that can help increase this audience's enrollment for co-branded credit cards. So put down that coffee mug and get to work.
For more information on the market for co-branded credit cards, click below to download our free "Widening the Net: Co-Brand Credit Card Growth Opportunities" whitepaper.
Thanks for reading!
Nevin Martell