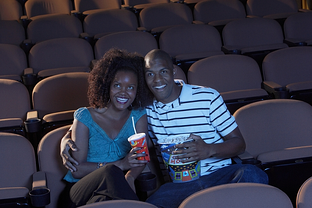 You know the summer movie season has arrived when half the commercials on television feature costumed adventurers, speeding muscle cars, computer-enhanced animal characters that are voiced by celebrities, or a combination of all three.
As ubiquitous as these summer blockbuster motifs may be, the presence of on-screen advertisement and in-movie product placement have become equally prevalent. The marketing through movies tactic has gained traction during the past two decades, and, while controversial to some consumer advocates, it has proven to be a viable means of reaching various movie-going consumer segments.
For example, African American moviegoers are particularly receptive to these forms of marketing. According to an upcoming market research report by Packaged Facts, African Americans are more than twice as likely as the average consumer to strongly agree that:
Seeing a character using a branded product they've never tried in a movie is likely to persuade them to try it.
They pay attention to the commercials that play along with the movie previews.
Seeing a brand name product they've used before in a movie reassures them that the product is good.
They often notice the ads in the lobbies of movie theaters.
Great Purchasing Power
Market research firm Nielsen estimates the buying power of African Americans will be $1.1 trillion by 2015. As a consumer demographic, African Americans are regarded to have the spending habits and intense brand loyalty that is very attractive to marketers. Yet, advertising directly through demographic-oriented media has been lackluster at best. On-screen movie advertisements and product placement could be one viable answer to reach African Americans through a means that reaches other consumer segments as well.
For years, consumers have been bombarded with advertisements from the moment they enter the theater. It's common to see not just the standard previews for upcoming films, but also lengthy sneak peeks at upcoming network television series and commercials for familiar products such as Coca-Cola.
These marketing tactics have been much maligned by casual movie goers and movie industry experts alike, including concerns raised by influential voices such as the late Roger Ebert. However, there's just too much money to be made by theaters for this trend to wane anytime soon.
There's Money In On-screen Advertising
In December 2009, Smartmoney.com cited Patrick Corcoran, spokesperson for the National Association of Theatre Owners, who estimated that movie theater revenue from on-screen advertisements shown before the previews increased 10%-15% annually. It's likely that revenue gains stagnated or dropped a little during the height of the recession and the years since. However, the continued prevalence of on-screen advertisements suggest that they remain an essential source of income.
Popular chains such as Regal Cinemas and AMC Theatres encourage companies to filter their marketing dollars into on-screen commercials by touting advantages movie theaters have over television commercials and other forms of media. Advertising advantages listed by AMC Theatres on the company website include:
Big screen ads capture consumers' attention better than other media.
The fact that consumers do not have remote controls to change channels or DVRs to fast forward through commercials means advertisers' messages aren't lost on consumers.
When it comes to product placement directly in films, there is a delicate balance marketers must consider when teaming up with movie studios to mastermind this sometimes volatile advertising synergy.
Don't Press Your Luck
An overkill of product placement can lead to consumer backlash. For instance, Iron Man 2 positioned itself to be the blockbuster film that would kick off the summer movie season when it debuted in May 2010. It garnered the usual assortment of positive and negative reviews from film critics, but also faced unexpected attention over what some perceived as its egregious (or perhaps envelope pushing) use of product placement.
The film had an estimated 64 product placements, which is roughly one product placement every two minutes. Aside from the appearance of luxury brands such as Audi, what made these product placements appealing to audiences is that most were associated with brands considered relatively affordable. These brands included Dr. Pepper and Burger King (that's right, even you the average American can purchase the brands preferred by the world's foremost fictional billionaire cum superhero).
The third and latest blockbuster movie in the Iron Man franchise, which hit theaters in the U.S. on May 4, 2013, followed in the same vein of its predecessor to a slightly less ambitious degree. Subway incorporated the movie's witty dialogue into an amusing TV commercial promoting its Smokehouse BBQ Chicken sub. Meanwhile in the actual film, Audi made a return appearance.
Celebrities DO Make A Difference
Brand name sunglasses such as Aviators by Randolph Engineering and London Calling by Initium Eyewear (the company's website even features a banner reading "As Seen in Iron Man 3") also made an appearance, as did products from the Fred Perry clothing label--namely a classic Fred Perry Twin Tipped shirt worn by African American actor Don Cheadle on screen.
It's worth noting that Packaged Facts' research reveals that African Americans tend to be very fashion forward and often set apparel trends picked up by other consumer segments. So pairing bankable African American movie stars like Cheadle with trendy apparel and other products could be the perfect inroad into this highly influential consumer segment for some marketers and manufacturers.
Don't believe me? Google what megastar Will Smith did for the popularity of Converse All-Stars after name-dropping the brand in his film I, Robot in 2004.
Thanks for reading!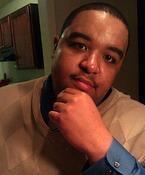 Daniel Granderson
Research Analyst