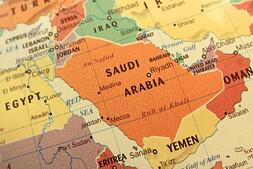 Will Market Research spending finally rise in the Middle East? Many marketers are betting that it will as the post-Arab Spring consumer grabs the attention of businesses around the world.
This week's Arabian Gazette publishes an article quoting the CEO of TNS MENA; he sees the region experiencing high demand as investors try to unlock this new market. Estimated at a mere $600 million, the Middle East and Africa is one of the smallest regions in relation to the $33.5 billion global market research sector.
More than 150 delegates will spend two days in Dubai next month trying to crack the code for this market. The Director General of ESOMAR, the world association for market, social and opinion researchers, said: "Market research brings the real story of people into the boardroom and public decision making; helping leaders in business and public life understand the consumer." ESOMAR will be hosting the conference.
The goal of the conference is to spot the growing trends and challenges in complex markets such as Egypt and Tunisia. One session on decoding the "real taste of Arabia" will segment the local nuances and preferences of Arab tastes.
For more market intelligence focusing on the Middle East, click below!
Cheers,


Rob Granader
CEO & Chairman
Image credit: snehit / 123RF Stock Photo