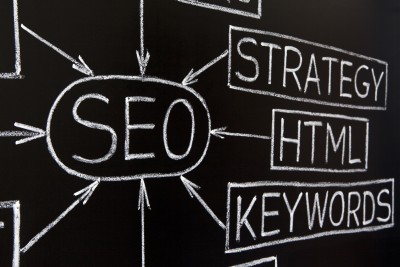 If you are unsure of how to increase SEO ranking for your website, investing in quality and timely market research could help focus your online marketing strategy to your customers needs. Getting to the top of search engine results pages (SERPS) has become much more than keyword stuffing and black hat SEO.

Consider these statistics:
61% of global Internet users research products online. (Interconnected World: Shopping and Personal Finance, 2012)
41% of online shoppers begin by using a search engine. (Interconnected World: Shopping and Personal Finance, 2012)
In 2010, Comscore, the leading Web analytics company, recorded an average of 131 billion searches per month on the web.
57% of TV viewers use the web simultaneously. (Nielson, 2009)
67% of the links search users click on are organic, not paid. (Marketing Sherpa, February 2007)
The goods or services that you provide deserve to rank within the top five results of customer's internet searches, don't they? By knowing how to quickly select targeted keywords for your site's content that resonates with customers, you will efficiently produce organic search results that move you higher in rankings. This is why investing in quality business intelligence makes sense if you're serious about how to increase SEO ranking.

By obtaining market research reports relevant to your sector -- be it video games, pet supplies, medical devices or hair care products -- you'll know how to best choose keywords that customers are most likely to use in Internet searches.
Every time someone searches for you on the Internet, your web brand is competing with millions of other web pages. Optimizing your content and website is a necessary SEO practice....but what if you're not using the right keywords and phrases? Too general and your site won't pop up. However, market research can provide an in-depth look at not only what information your target audience is looking for, but also HOW they're looking for it.
This will allow you to build a well constructed website and have good search results so that when your customers search, they find you, not your competitor.

Here are more examples of how top quality market research can take your SEO marketing strategy to the next level:

1) Market research for SEO gives you a leg up on the competition.
The goal of course is to one up your competition. This can be done by attracting more customers to your website with more targeted search phrases, but also by knowing what your competitors are up to. Market research can help your company understand which keywords your direct competitors are ranking well for, and which phrases they are focusing on in their searches. You can also identify the relevant topics they are not focusing on. This low hanging fruit is an oversight your competitors have delivered to you in a lovely gift basket. This is something your business can take advantage of by casting a wider keyword-rich net than your competitors.
2) Market research for SEO helps you publish high-quality content.
The times they are a changin'! It used to be that search results were all about keywords. Now, however search engines are sort of like a popularity contest. Google, in particular, is placing more emphasis on content that is truly useful -- not just well-optimized. Because of this, search engines are now giving more influence to sites that are not only keyword-rich, but well-liked. In other words, the more inbound links from other sites that your site has, the more chances your website has of being ranked higher.
3) Market research provides valuable insight into your customer's needs.
This aids the creation of quality content that customers will find valuable and be more likely to share with others via social media, external links and email.
A better understanding of your customers is critical to a successful SEO strategy. The knowledge gained from market research will lead to more relevant keywords and higher-quality content. Not only will your search rankings go through the roof, but you'll also become a trusted source of helpful information.
This builds strong relationships with people, and makes them more likely to not only find you online, but to engage with you, and best of all, become loyal customers.
Want to learn more on using market research to improve SEO? Download our free eBook!
Thanks for reading!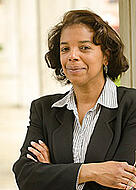 Amy Alexander
Senior Writer/Content Manager