Is Bali really the best-kept secret of the global FinTech community?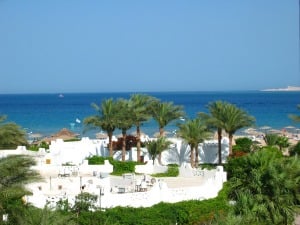 Bali is known for its pristine beauty and its outstanding hospitality. In Part-1 of this two-part series, we showed that behind the scenes there is a vibrant and colorful international FinTech and Startup community evolving on the island. We also explored why Bali is so attractive for FinTech activities and listed "The 10 Magnetic Powers of Bali." Now, let's take a look at the leaders in Bali's FinTech community.
Specific Companies in the Bali FinTech Landscape
Let's take a look at some specific companies, communities and initiatives that contribute to Bali being so outstanding in FinTech:
| | |
| --- | --- |
| | Startup Bank Challenge Bali: The Startup Bank Challenge in Bali is about creating an ethical bank for the world by organizing co-working holidays. People can travel to Bali and join the project any time for any length. It is about creating a bank from scratch. The model for the Startup Bank Challenge is David Fishwick's bank in England, started up by Mr. Fishwick himself, challenging main street banks. |
| | Hubud: Hubud is a community of 200 innovative, young entrepreneurs working together. Many of these entrepreneurs show strong inclinations towards FinTech. Their base at Hubud has become the mecca for Wantrepreneurs. They have monkeys, yoga classes, healthy and fresh food and even a Bitcoin ATM in their office, but they sometimes go for a walk and brainstorm ideas on a beach, or a boat. Hubud originates its name from the beautiful and spiritual city it is located in: Ubud. |
| | The Onion Collective: The Onion Collective is a co-working community for 'digital nomads' as they say it. They have super-fast internet, creative idea-sharing sessions, restaurants, bars, bungalows and gardens and even movie nights and karaoke events on site. There are more than 500 people involved in the wider 'Onion Collective' community. |
| | Tribewanted: An off-grid eco-community maintaining strong connection with the local people and supporting a special co-working agenda. Tribewanted members work on their own startups 50 percent of the time, they spend 25 percent of their time supporting each other through daily 'check-ins' and skill sharing sessions, while in the remaining 25 percent of the time they are exploring Bali. People usually spend six weeks in Tribewanted, and 50 people have visited so far in 2015. This is a really colorful, vibrant, creative and exciting community. Tribewanted members often work on FinTech projects. Altogether, there have been over 1,000 people involved in Tribewanted. |
| | Bit Islands: The vision of Bit Islands is to transform Bitcoin into a worldwide common currency and provide innovative financial solutions to create a better lifestyle. They are Bitcoin merchant acquirers helping merchants accept Bitcoin in Bali. This requires a lot of manpower and effort. |
| | BitCoin.co.id: BitCoin.co.id is Indonesia's largest BitCoin exchange established in 2013. This company has significant potential because of the combination of a volatile national currency (IDR – Indonesian Rupiah), economic turbulence, high growth, and a large, young, increasingly wealthy population with need for banking services. |
| | Cash for Trash: This catchy sounding smartphone app aims to get Indonesians to recycle in exchange for money. It provides financial incentives for disposing of trash in an environmentally friendly way. It is founded by an American entrepreneur with French origins: Olivier Puillon. |
Besides the FinTech companies native to Bali, there is another cluster of FinTech and finance-related enterprises on the island. These are companies already successfully operating somewhere else (Germany, Singapore, Australia, Holland, Belgium, Ireland, Canada or elsewhere) and the owners or CEOs decide to move to Bali for a longer or shorter period of time. This way these companies become de facto run from Bali.
Key People in the Bali FinTech Landscape
Andy McLean: Andy is an ex-city banker from London (a post-cubicle survivor – as he calls himself.) who wanted to set up a bank. On Breaking Banks Radio Show, he told the reporter recently: "I want us to start thinking about how banking should be." His aim is to start a bank, from scratch in Bali. He is also behind the Startup Bank Challenge in Bali.
Ben Keene: Ben is the guy behind Tribewanted. He is a global digital native and the author of a bestselling book on his international eco-tourism projects.
Oscar Darmawan: Oscar is the founder & CEO of Bitcoin.co.id, currently managing the biggest Bitcoin Exchanger in Indonesia, and acts as the spokesperson for Indonesian Government for Bitcoin Development.
Gary Dysktra: Gary is a technology veteran setting up a Bitcoin economy in Indonesia. With over 20 years of experience in financial technology and a degree in Economics (plus some graduate work in Computer Science at Harvard), Gary immediately understood the significance of Bitcoin. He believes in the social importance of a new transnational monetary system. By the fall of 2012, Gary quit his job to promote Bitcoin and decentralized network technologies full time.
Peter Wall: Peter is living the dream life in Bali as the co-founder of Hubud. The growing community at Hubud has a diverse member-base from over 30 countries and is becoming a home-away-from-home for digital nomads, location-independent entrepreneurs, and local Indonesian creatives and businesses. Peter is also a freelance journalist and filmmaker.
Bali as a Startup Paradise Beyond FinTech
There is an entire alternative start-up ecosystem in Bali, and it is recognized as one of the world's best start-up hubs by Virgin Entrepreneur. The Financial Times and the Wall Street Journal are praising Bali as "a tech startup ecosystem in paradise," "a creative wonderland." Some experts look at Bali as "The San Francisco of Asia," and they even set the analogy saying that the Denpasar municipality area, population, and density are similar to San Francisco.
Here are some of the hundreds of exciting Bali startups:
| | |
| --- | --- |
| | Bringers (recently renamed as ENVOYS): Traveling abroad? Wish you had brought that one jacket that fits you better than the one you actually brought? Or maybe you live overseas and really miss your favorite peanut butter. What if you could just ask someone else to bring it to you? That's the idea behind Bringers, a mobile app that aims to connect travelers with people looking for goods from overseas. |
| | Nanny Adviser: Nanny Adviser is a website that works to find trusted nannies for parents on holiday who want some quality time without their children. The app will help link those parents with a sitter wherever they're traveling. |
| | Labster: Another startup that's a respected member of Bali's startup ecosystem is Labster. This company provides a virtual laboratory to students and professors who can't afford the latest and greatest laboratory equipment for learning. While it's not quite like a true hands-on experience, it's undeniably better than studying life science in a plain old textbook. Labster's virtual environment, which includes 3-D laboratories and engaging content, has proved helpful to tens of thousands of students worldwide. The entrepreneurial spirit and hard work of CEO and founder Mads Tvillinggaard Bonde and his team have led Labster to receive several awards, including two Venture Cups. |
Our conclusion is that three major trends are getting intertwined with the unbeatable beauty and convenience of Bali.
Location-independence in starting up and managing a company has become so strong and obvious that it is really changing the way entrepreneurs think about choosing geographic locations.
This resonates with the burn-out and fatigue that many main stream bankers experience. They often feel a need for change to 'take a breath,' to relax, to 'escape'.
The FinTech revolution in the financial world is so dynamic and widespread that main stream bankers, finance experts, and young entrepreneurs mutually feel a drive to get involved in it.
These three trends set the scene for a paradise, such as Bali, to become 'The FinTech Island.' Credit should also go to pioneers, like Andy McLean, Ben Keene, Oscar Darmawan, Gary Dysktra and Peter Wall, for their vision and hard work due to which many in the global FinTech community now have a realistic chance to enjoy the island that 16th century Dutch explorers literally thought was Paradise itself.
For more information on Bali and its FinTech community, read Part-1 on the series. To learn more about FinTech from Banking Reports, Ltd. Research, browse their industry reports. If you are interested in the Banking and FinTech industry, download MarketResearch.com's white paper on global banking innovations.
Editor's Note:
*All logos curtesy of corresponding company websites.


This post was written by David Gyori, Executive Director at Banking Reports, Ltd. Research. Mr Gyori advises banks and bankers on how to win in a changing global banking-landscape. He has been working as a banking researcher and consultant for nearly 15 years. His favorite methodologies are research-based report-writing and research-based consulting. He is an enthusiastic squash player and a coffee-lover.
Connect with Mr. Gyori on LinkedIn:

View David Gyori's profile

About Banking Reports, Ltd. Research:
Banking Reports is the dedicated producer of top quality off-the-shelf and on-demand reports for the financial services industry and the FinTech community. Their reports are useful strategic and tactical tools for commercial and investment banks, consultancies, payments services providers and investors globally.
Banking Reports is also available on Profound.com...
Purchase individual report sections for a pro-rated price. Visit Profound.com to learn more.