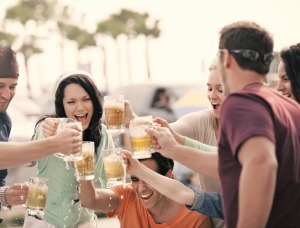 The image of cider as a low cost, high ABV alcoholic beverage is well and truly outdated in the UK. Instead, the beverage is now perceived as fun and vibrant with a trendier image than that of beer.
According to a recent
Canadean
survey, 29% of UK adults drink cider. Although the drink is not as popular as beer (44% of those who drink alcohol drink beer), it shows that cider is becoming more popular as an alcoholic drink. Moreover, cider drinkers have one unanimous verdict of the cider market: 68% believe that cider has a more premium image in the UK compared to ten years earlier.