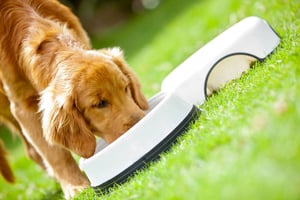 The U.S. pet industry has been an investor favorite for years, but 2020 only intensified its appeal. Despite the economic setbacks associated with the COVID-19 pandemic, the U.S. pet industry had a record year and soared to $107 billion, according to the report U.S. Pet Market Outlook, 2021-2022 by Packaged Facts, a leading provider of consumer market research and a division of MarketResearch.com.
The pet industry's growth story extends across a variety of market segments, from pet food to pet medications. While sales of pet products and services rose 9% in 2020, the pace of change within the pet market will continue to move at breakneck speed in the foreseeable future.
Here's a look at several key trends that are reshaping the future of the pet industry in 2022 and beyond.
1. Pandemic Pet Adoption and Acquisition
During the pandemic, pet ownership soared as homebound consumers sought companionship and worked to mitigate stress and boredom. Packaged Facts estimates that the number of pet dogs rose to 96 million in 2020, up by over 10 million from 2019, and the number of pet cats increased to 32 million, up by nearly 2 million from 2019.
Although not as dramatic as 2020, pet adoption and acquisition trends remained positive in 2021. Even after the pandemic recedes, "most households will continue to cherish these pets, such that continued market growth is projected in the coming years," according to Packaged Facts.
2. A Boom in the Market for "Other" Pets
The pandemic not only led to a surge in dog and cat ownership, but also to a rise in fish, small mammals, and reptiles and amphibians. According to recent Packaged Facts research, 12.2% of all U.S. households own one (or more) type of pet other than dogs and cats, up from 10.8% five years ago.
Consumers relied on these pets as a source of comfort and enjoyment while stuck at home, but the rise in "other" pets was also a boon for pet industry players. Sales in the retail market for fish, small mammal, reptile/amphibian, and bird products shot up 18.5% in 2020. To capitalize on the growing market for "other" pets, marketers should consider expanding their product ranges and emphasize both fun and function.
3. A Reinvigorated Pet Food Market
New data from Packaged Facts underscores the extent to which the pet food market has flourished during the pandemic. U.S. retail sales of pet food (for dogs and cats) reached $37.1 billion in 2021, a 6.4% increase compared to 2020. Over the coming years, the pet food market is projected to move at full throttle, with sales hitting $47.9 billion in 2025, growing at a 6.6% compound annual growth rate.
Packaged Facts Research Director David Sprinkle identified several key pet food trends including the rise of superpremium pet foods such as natural formulations and science-based foods, the growing popularity of pet foods with ethically sourced ingredients and eco-friendly packaging, and pet foods in non-traditional forms such as fresh and meatless. Sprinkle also cited the increasing role of e-commerce, including curbside pick-up and same-day delivery.
4. A Rebound for Pet Services
Discretionary pet services—such as pet grooming, pet boarding, pet sitting, pet walking, and pet training—all took a hit during the pandemic due to the impact of social distancing, a decrease in travel, and the rise in remote work. Pet boarding plunged 45%, and pet sitting/walking fell 35% in 2020, according to the report Pet Services in the U.S..
However, sales are expected to grow. A mix of factors will drive momentum, including:
The pets-as-family consumer mindset
An emphasis on services within brick-and-mortar retailers to better compete with the Internet
Strong pet care spending by millennials and upper-income households
5. A Thriving Pet Medications Market
With 13% sales growth in 2020, the pet medication market posted its largest single-year growth rate in the past decade, according to a recent report by Packaged Facts. The market is expected to continue a growth trajectory into the future.
"The market is being spurred by the recently expanded population of pet dogs and cats, a deepening pet parent focus on pet wellness, and increasing brick-and-mortar and online options for pet health care services and products," Sprinkle explained.
Packaged Facts survey data show that 41% of owners are paying closer attention to their pets health and wellness because of COVID-19.
Where to Learn More
This article highlights just a few of the top pet industry trends for 2021 and 2022. For more in-depth research—including pet industry statistics, pet industry growth projections, pet market size, pet owner demographics, trending pet products, and pet market opportunities—explore the collection of pet industry reports by Packaged Facts.
Another great resource is the Pets Industry Update Email from MarketResearch.com, which highlights a variety of new pet market research reports on a monthly basis to keep you in the know. This popular email already has thousands of subscribers. Use this link or the button below to sign up for free.
---
About the Author: Sarah Schmidt is a Managing Editor at MarketResearch.com, a leading provider of global market intelligence products and services.
---
Additional Articles