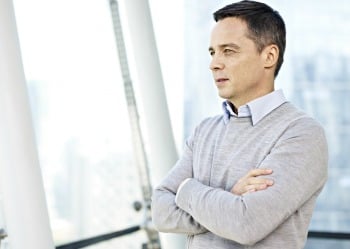 What core skills should researchers build in order to excel? How can researchers stay relevant and impactful long into the future, as technologies continue to evolve?
A variety of thought leaders in the marketing and research sectors shed light on these questions in the new report Towards an Insights Driven Organisation from the MRS Delphi Group.
According to the report, a passion for the customer and rigorous objectivity are just baseline skill sets. Researchers of the future must also develop the following attributes and abilities.
1. Business Acumen
In the report, Jake Steadman, Research Director at Twitter, and Dr. Nick Baker, Chair of the MRS Delphi Group, underscore the importance of reading and understanding business contexts.
When designing and delivering a project, researchers should avoid repurposing old techniques and methodologies out of habit, they note. Instead, researchers should start by focusing on business objectives and the specific needs of clients and stakeholders.
With the right business acumen, researchers can have a greater impact at a strategic level even as new challenges arise.
2. Data Analysis and Interpretation
Jessica Salmon, Head of Research at O2, believes the fundamental value researchers offer is their ability to "understand a business question and interpret 'inputs' regardless of whether they be customer data, survey data, qualitative observations, or market pricing."
Researchers of tomorrow must leverage multiple tools and sources of data in order to drive business growth. Embracing new technologies as opportunities, rather than threats, will allow researchers to serve as guides within their organization and teach best practices to other teams.
3. Communication and Storytelling
For researchers, communicating effectively is an often overlooked, yet crucial skill.
"Death by PowerPoint is a thing," Steadman and Baker explain. With endless charts and long drawn-out presentations, clients and stakeholders will tune out and lose the meaning behind all the numbers.
While it's important to have robust data, researchers must also learn how to entertain, tell stories, connect emotionally, and persuade their audience. Using mixed media, animation, and physical props can also help convey the message.
4. Flexibility and Early Adoption
Researchers who have a "proactive curiosity" and a multi-disciplinary skill set will also be positioned to succeed in the coming years, according to the report. Researchers should take the initiative, learn new techniques, and find opportunities wherever they can.
Interested to learn more? Keep up with new industry trends and market research best practices by subscribing to the MarketResearch.com blog.
---
About the Author: Sarah Schmidt is a Managing Editor at MarketResearch.com, a leading provider of global market intelligence products and services.