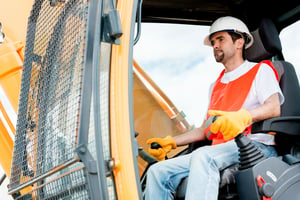 After a challenging 2020, the U.S. construction industry remains resilient with growth projected in the future.
In 2021, U.S. construction expenditures are expected to rise 4.8%, according to Construction: United States by Freedonia Focus Reports, a leading market research firm and division of MarketResearch.com.
Key construction market drivers include an increasing number of households, rising disposable incomes, and growing business and government investment. However, faster growth will be restrained by the high cost of new construction, including high labor, materials, and land costs in many urban areas.
The report provides a U.S. construction industry outlook and highlights a variety of important construction industry trends to watch in 2021 and beyond.
1. Residential Building Construction Booms
Residential building construction, the largest U.S. construction market segment, picked up in 2020 "as the COVID-19 pandemic created demand for housing in areas away from crowded cities and homebound workers decided to invest in home improvement projects." Spending on residential building improvements and new housing both increased in 2020.
The demand for single-unit housing construction is expected to perform particularly well in 2021 due to the ongoing impact of the pandemic, including the relocation of city dwellers to the suburbs and the growing need for more home office space.
A shortage of existing homes is driving many families to purchase a new home instead, but rising sales of existing homes will also support market growth, as home improvement projects are often initiated when new owners purchase a home.
2. Lumber Prices Skyrocket
Lumber prices have also soared due to a variety of factors linked to the pandemic including the increased demand for residential building construction, record-low interest rates, temporary closures of sawmills, and other supply shortages. High lumber prices have increased the prices of new construction for residential housing by tens of thousands of dollars. As a result, many potential buyers have been priced out of the market.
Although the price of lumber on the futures market has dropped since its peak in May 2021, retail prices still remain relatively high, and home builders are using lower lumber costs as an opportunity to achieve higher margins, which keeps the prices of new houses high.
"It may take some time for supply and demand to fall in balance, and for prices to soften," according to Freedonia.
3. Rebound in Commercial Building Construction
While the residential building segment remained strong in 2020, spending on commercial building construction fell as businesses delayed or cancelled many projects due to the pandemic. In particular, restaurants and hotels saw depressed revenues during this period, and many industrial plants experienced closures or severe supply chain disruptions, which made them hesitant to invest in expansions.
However, a rebound in commercial building construction is projected to begin in 2021. The rising demand for goods and services is expected to lead more businesses and government institutions to invest in improvements and new construction.
Where to Learn More
For more construction market data and analysis, see Construction: United States, which features a user-friendly format with concise text and helpful data visualizations. This report is not only quick to read, but it's also based on robust methodologies and offers a nuanced perspective that only experiences analysts can provide.
If you want a deep dive into a specific market such as cement, ceilings, or lumber, search through the industry studies available on The Freedonia Group's building and construction products page.
---
About the Author: Sarah Schmidt is a Managing Editor at MarketResearch.com, a leading provider of global market intelligence products and services.