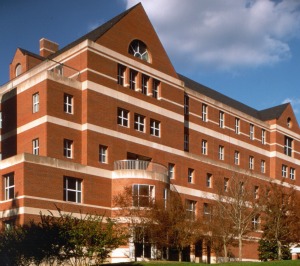 The Frank Hawkins Kenan Institute of Private Enterprise at the University of North Carolina supports entrepreneurial development and job creation in regions across the state. Through a grant from the U.S. Economic Development Administration, the Kenan Institute recently launched Technology Commercialization Carolina, a new initiative that promotes tech-based start-ups.
To drive business innovation and promote economic growth, the Kenan Institute provides research services to UNC faculty and a diverse client base across a wide array of industries. The Kenan Institute creates custom analytical reports for entrepreneurs who need current market data to develop business plans and secure funding. Although the Kenan Institute has access to a robust university library system, its staff needed a wider breadth of market research.
The Kenan Institute chose Profound, a business intelligence solution that allows users to purchase individual tables, charts, and chapters from a comprehensive selection of market research reports. Cindy Reifsnider, director of research services & knowledge management at the Kenan Institute, took the time to speak with us about their overall experience with Profound. Read on to learn more.
Customer Service Support and Easy-to-Use Search Capabilities
When asked about the platform, Cindy emphasized the quality of its customer service.
If users have a question about the content and the relevancy of a report, they can receive hands-on assistance from Suzanne Vyse, a senior training and applications consultant at Profound. Suzanne can open a report and confirm whether or not it has the information they need and help steer them in the right direction.
"We don't get that kind of service from other vendors," Cindy says.
Another benefit of Profound is the Keyword in Context function, which allows users to view search terms within the context of a report to ensure it contains the necessary information. Researchers at the Kenan Institute say the Keyword in Context function also helps them discover additional keywords they hadn't thought of before and hone their research even more. They have also found the updated search features to be helpful, making it easier for them to find what they need.
A Cost-Effective Solution with a Broad Range of Research
In addition to its customer service and search capabilities, Profound's wide breadth of research makes it a valuable resource, especially for an institution that's active in a variety of industry sectors.
With more than 990,000 market research reports from more than 200 publishers covering nearly 700 industry segments, Profound offers a vast collection of business intelligence. Because users can purchase a specific section — without having to buy an entire report — they can stretch their budgets and get significantly more value for their research dollars.
Profound's unique mix of research offerings fits the Kenan Institute's needs, according to Cindy.
"As a university institution, we have to be judicious with funds," Cindy explains. "Business data is some of the most expensive data out there. We have some market research subscriptions already, and supplementing with Profound is the icing on the cake. We can get information on niche markets for a good price."
Quality Market Research from Multiple Sources
As a former research analyst at Hewlett Packard, Cindy knows the value of high-quality business intelligence. When she teaches UNC students about market research, she underscores the importance of using credible sources.
"We talk to students about the value of quality data, and not just using Google to pull up a report written by a fifth grader," Cindy says. "Rather than Googling every topic under the universe, you can find better content and more relevant content faster by using market research."
According to Cindy, solid market research can also help raise someone's profile. If they use good data and present it well, they have a better chance of making a positive impression, whether they're speaking to a classroom of students, to an investor, or to the community at large.
High-quality market research is another reason Cindy appreciates the Profound solution. "Being able to use information from multiple big-name sources is key," Cindy says. "Good specifics and quality data can lead to big wins for our clients."
Where to Find Out More
From academic departments to start-up incubators to technology centers, Profound helps a wide variety of institutions get the research they need quickly and easily — with significant cost savings.
To learn more, visit our website.
Sarah Schmidt
Marketing Writer/Editor
MarketResearch.com