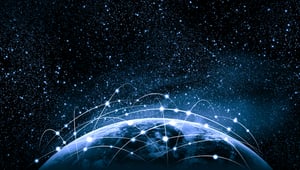 They say bigger is better, right? When it comes to paychecks, road signs and (in our humble opinion) bathrooms, the maxim rings true. But what about science? Big science—a term coined in the 1960s by physicist Alvin Weinberg to describe large-scale scientific projects intended to solve the world's biggest issues—offers the scientific community and society at large many benefits.
Given the pressing, interconnected problems facing us today (think climate change, poverty, pandemics), the market for big science is ripe for opportunity. Industries and governments around the world are taking notice of big science as an effective way to combat these problems, and they're investing billions in big science initiatives.
What Exactly Is Big Science?
Big science refers to large-scale scientific research involving projects funded often by a national government, various governmental agencies or international entities. Typically, big science projects are difficult to build. They require equipment, constructions and approaches that cost a lot of money—hundreds of millions or even billions of dollars—far beyond what an individual scientist, group of scientists or a company, aka "little science," can afford.
While little science is in no way unneeded or irrelevant (big science would never exist without little science and in fact, little science can reap specific benefits from big science), big science projects can offer faster, farther-reaching solutions to extremely challenging problems that small-scale projects often cannot. In short, big science refers to massive research with massive goals requiring massive funding.
Who Is Investing in Big Science and Why?
According to BCC analysts, global governments and international agencies will invest more than $180 billion total on big science projects between 2021 and 2025, providing opportunities for tens of thousands of suppliers across hundreds of industries.
Many industries, including aerospace, construction, machinery and electronic and electrical, will receive big contracts from big science projects over this period of time, offering crucial support for leading industry players to brand, explore and grow their business. Although big science projects account for only a small share for the business of big contractors such as Boeing and Lockheed Martin, they can be a key driving force for the contractors' long-term success.
Additionally, manufacturers of advanced materials—metals and alloys, polymers, ceramics, crystals and others—will find new opportunities in big science projects that often require working under harsh environments.
Big Science Research Projects: Nuclear Power and Aerospace
There's no doubt that safer nuclear alternatives such as Generation IV reactors, also called Gen IV, and fusion are crucial in helping the world reduce greenhouse gases. In the past, nuclear projects created radioactive waste that's hard to control, leading to disasters in Fukushima in 2011, Chernobyl in 1986 and Three Mile Island in 1979.
Global communities have proposed several next-generation nuclear projects that promote green energy. The International Thermonuclear Experimental Reactor (ITER) is the largest one of this kind, currently under construction. ITER is a magnetic confinement fusion (MCF) project located in France and supported by 35 countries, including the world's leading research powerhouses: the U.S., E.U., China, Russia, Japan, India and South Korea. The goal of ITER is to generate safe, clean and unlimited energy on earth using the same fusion processes as the sun.
ITER has received more than $15 billion in investments from governments in these countries at the end of 2020. The project is expected to receive another $11 billion over the next five years, from 2021 to 2025. This project not only benefits the involved countries and the entire world—it also supports the suppliers needed for production. ITER will rely on 2,300 European suppliers from a wide range of industries: construction, vacuum vessels, cryogenics, magnets, diagnostics, electric supply, ceramics and metals and alloys. Over the next two decades, the project will invest more than $1 billion per year in these suppliers.
In aerospace, one of the most notable big science projects is the Artemis program, a U.S. government-funded international human spaceflight program intended to land the first woman and next man on the moon by 2024. Artemis also has the goal of sending humans to Mars in the 2030s.
This large-scale project is run by NASA, its contractors and international partners in aerospace: European Space Agency (ESA), Canadian Space Agency (CSA), the U.K. Space Agency (UKSA), the Italian Space Agency (ASI), the State Space Agency of Ukraine, the Japan Aerospace Exploration Agency (JAXA), the United Arab Emirates Space Agency (UAESA), the Australian Space Agency (ASA) and the Brazilian Space Agency (AEB).
Funding-wise, the NASA Office of Inspector General reports that approximately $35.2 billion was put towards Artemis as of June 2020, and another $50.5 billion in funding is expected over the next few years. Funding will go towards Orion, Space Launch System (SLS), Exploration Ground Systems (EGS), Lunar Gateway, Human Landing Systems (HLS) and other R&D activities.
Big Science Trends to Watch
Aerospace is the largest segment in the big science world, attracting $11.8 billion of funding in 2020 and accounting for 40.5% of investments in big science projects.


Regionally, North America contributes the largest share of big science investments, at $10.7 billion in 2020, accounting for 36.8% of worldwide investment.


Advanced materials are used often in big science projects, including metals, alloys, polymers, ceramics and others that can withstand harsh environments. In fact, big science projects will create a demand for advanced materials over the next five years that will be worth more than $36 billion.


Out of all advanced materials used in big science projects, metals and alloys are the largest segment, generating $3.2 billion in sales in 2020 and accounting for 55.2% of the total advanced materials used in big science.


BCC Research analysts estimate that big science projects will provide more than $100 billion in revenue to 20,000 to 30,000 suppliers worldwide in the next five years.
For Additional Intel into Big Science
Read a new report by BCC Research titled Big Science: Global Markets, which provides an overview of the global market for big science, including an estimation of market size and analyses of global market trends, growth rates, drivers, restraints and major organizations and contractors of the industry.
---
About BCC Research
BCC Research provides market research with a boutique touch and a depth of expertise in a variety of markets. Dedicated to serving the academic community, corporate professionals and innovation teams, we provide market intel covering 25 industries across verticals in Life Science, Environment/Sustainability, Materials, Sensors and Commerce.