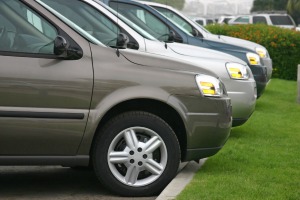 Technology continually serves as the underlying factor in the changes that occur in different industries. For the transportation and automotive industry, technology has continued to push innovations in efficiency, lightweight materials, connectivity, and energy. Companies within the industry notice trends resulting from these improvements for future automotive developments. The North American automotive industry is not only the biggest market, but it is also the technological leader across the globe with some of the biggest names in the industry. With the market recovering since the recession, the next five years are expected prompt major changes that will impact the way cars are manufactured and used.
Environmentally Friendly
With more companies focusing on being more environmentally friendly and pushing the green initiative, developments for cars that reduce emissions of harmful green house gases are becoming more popular. According to MarketsandMarkets, a market research publishing company, demand for automotive sensors in all cars has increased due to changes in government standards and demand by end users. Development of new automotive sensors for pressure, temperature, magnetic, oxygen, and level/position will continue as environmental regulations evolve.
The exhaust systems for cars are also changing because of emission regulations. The new regulations have reduced the volume of allowed emissions from automobile exhaust systems which have pushed research and development of exhausts to meet new guidelines.
Smart Efficiency
The concept of smart efficiency for cars has been driven by the capability to build engines that are smaller, yet have improved performance such as stability and improved aerodynamics. This also includes using energy-efficient and environmentally-friendly products during production. An example is the new use of LED lights in automobiles to reduce the amount of energy consumption for vehicles. Other examples include using different materials, such as aluminum, carbon fibre, or material-mix, as weight savers, which also helps improve efficiency.
Digital Intelligence
As with our phones and tablets, drivers are demanding a new level of connectivity in their driving experience. According to a report by MarketsandMarkets, the global connected car market shipments are expected to reach 59.86 million units and likely to reach $98.42 billion by 2018. The need for mobile connection in our cars to use for content, information, and services is going to drive the implementation of LTE technologies in vehicles as a connectivity solution. As this demand becomes a norm for all automobiles, tech companies, such as Apple, Google, and Microsoft, will compete to play large parts as third party developers for the major automotive industry leaders.
Autonomous Cars
Ever since the video release of Google's self-driving car in 2011, the idea of autonomous cars has become increasingly popular. Near-autonomous cars already exist and are on the road, such as the cars that parallel park themselves or slow down when the car's computer senses danger on the road. The main purpose of near-autonomous and autonomous cars is to assist in preventing car accidents. Because driver error is the most common reason for accidents, and in 2013 there were 1.24 million deaths due to road accidents, governments and automobile manufacturers are focusing on the use of artificial intelligence combined with mechanical, electrical, control, and computer systems to drive our vehicles. Other benefits of near-autonomous or autonomous vehicles include: better fuel efficiency, fewer green house gas emissions, increased road safety, and decreased traffic congestion.
As technological developments continue in the automotive industry, manufacturers will take advantage of the improvements to implement in their vehicles to create the most desired automobile for consumers. Industry leaders will be implementing most of these trends in their automobiles to ensure they stay up to date with consumer demands.
UPDATE: For the latest information, please check out our new article "5 Disruptive Transportation Industry Trends to Watch."
Thanks for reading,
Caitlin Stewart
Marketing Intern
MarketResearch.com