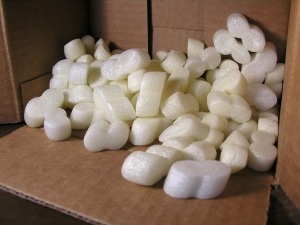 U.S. sales for natural polymers will exceed $5 billion in 2020. Natural polymers are polymeric products derived from plant and/or animal sources, including copolymers containing synthetic compounds such as cellulose ethers, starch and fermentation products, exudate and vegetable gums, protein-based polymers, marine polymers, and others.
These natural ingredients are used extensively in the large food and beverage industry. However, the medical market will take over as the largest outlet for natural polymers by 2020. A slowdown in oil and gas drilling activity will restrain growth for natural polymer use in this industry, especially for gums and other polymers that are used as additives in drilling and fracturing fluids. Read on to see how the many and varied natural polymers are used, and learn how the demand is shifting.
Cellulose Ethers
Cellulose ethers are the largest product type of natural polymer, representing a third of the market. Freedonia Group analyst Larry Catsonis predicts that "Methyl cellulose will retain its market-leading spot through the year 2020, but demand for hydroxyethyl cellulose (HEC), microcrystalline cellulose (MCC), and carboxymethyl cellulose (CMC) will also be significant."
Methyl cellulose's largest application is construction — where it is used in many applications like plastering, flooring, grouting, mortaring, tile adhesion, and stucco. Continued growth in construction will also generate the most rapid demand growth for HEC, which is widely used in the paint and coating industry.
Starch and Fermentation Products
Starch and fermentation products will advance the fastest of all natural polymers through 2020, with polylactic acid (PLA) accounting for much of the growth within the product group. PLA is one of the few natural polymers that has declining prices due to an increase in capacity over the past several years. This has been a boon for the packaging segment, which represents by far the leading outlet for PLA resins.
Hyaluronic acid will also support starch and fermentation products' gains, as it continues to be used to relieve joint pain in orthopedic injections. Another starch and fermentation product, collagen will gain market share as both a dermal and topical tissue filler in cosmetic and wound care applications.
Other Notable Types
Among other types of natural polymers, protein-based polymers will exhibit above average growth due to a healthy outlook for wound dressings in medical applications. Marine polymers will advance at a rate slightly below average, as they face mature markets and competition from other natural polymers. Exudate and vegetable gums will see reduced growth as oil and gas production is forecast to take quite some time to rebound.
Download the New Industry Study to Learn More
The information in this article is based on a new industry study titled Natural Polymers by the Freedonia Group, a leading international market research firm. Findings from the study recently appeared in Plastics & Rubber Weekly. To view the full abstract or download the study, visit our website today.
Corinne Gangloff
Media Relations Director
The Freedonia Group