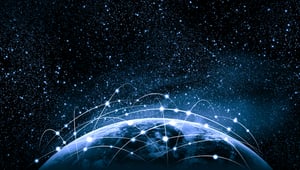 The space industry in the past was dominated by national space agencies across the globe. Currently, with the advent of new space players, the dynamics in the space industry have transformed.
Moreover, it has been observed that space agencies and private space companies are working with each other to further achieve their objectives.
The advantages of space systems for mobile satellite communications, broadcasting, high-speed data transfer, and commercial navigation are being recognized today by commercial businesses. Furthermore, there are numerous potential opportunities offered by emerging space activities such as in-space manufacturing, asteroid mining, and space-based solar power. These space activities are gathering significant interest from the private sector.
Space transportation includes sub-orbital flights or transportation, orbital transportation, and beyond orbital transportation, which includes planetary missions. Currently, commercial space transportation includes launch services and cargo delivery to the International Space Station (ISS).
The recent space exploration pursuits of Virgin Galactic and Blue Origin to space have led both Sir Richard Branson and Jeff Bezos wanting more of this experience. The Virgin Galactic's flight took off on July 11th, 2021, and Blue Origin's flight took off on July 20th, 2021. Post flight, Bezos highlighted that going to space makes you realize how fragile life is and stated the importance to take care of our planet.
Is the Space Industry Growing? How Big Is the Space Industry?
The recently published market intelligence by BIS Research on sub-orbital transportation and space tourism market estimated the market at $428.8 million in 2020 and projected it to reach $2.6 billion by the end of 2031. The market is set to witness a compound annual growth rate (CAGR) of 17.15% during the forecast period 2021-2031.
Factors Influencing the Sub-Orbital Transportation and Space Tourism Market
The sub-orbital transportation and space tourism market is influenced by several drivers that are responsible for the growth of the market and challenges that can restrict the growth of the market.
Growth Drivers
Focused efforts to enable space transportation: In the past few years, the space industry has been focusing on developing technologies that will enable space transportation. Space transportation includes sub-orbital transportation, orbital transportation, parabolic flights, and space tourism. With national space agencies backing private space players, it is expected that the industry will have significant growth in this aspect. Several companies, such as Blue Origin, Orbspace, and SpaceX, have developed their launch vehicle system, which features the capability of being reused again for several missions. This not only reduces the cost but also takes into consideration the aspect of sustainability.
Emerging start-ups in sub-orbital transportation and space tourism: There is growing attention for developing sub-orbital transportation vehicles. One of the major factors contributing to this growth is the potential applications that sub-orbital vehicles can cater to. These applications include delivery of cargo, satellite deployment, and commercial human spaceflights, as well as conducting experiments. Over the past few years, numerous players have entered the sub-orbital transportation and space tourism market. Some of these companies include Orbspace, PD AeroSpace, LTD, and Equatorial Space Systems.
Market Challenges
Delay in space tourism flights: The ability to view space and observe the curvature of the Earth has created an intriguing effect on several individuals who are space enthusiasts. However, there has been a delay in carrying out space tourism flights. For instance, in February 2021, Virgin Galactic announced that would be pushing its space tourism program launch date back to July 2022. Also, there are companies that are still developing their platforms for space tourism. For instance, Orbspace, a Japanese space tourism company, mentioned that it would take six years to develop its vehicle and an additional two years for testing the same.
Space Market Segmentation
Segmentation by End User
The sub-orbital transportation and space tourism market on the basis of end user has been categorized into commercial, military, and government. The government space agencies worldwide are continuously working on developing efficient and cost-effective satellites in order to meet their own demands for varied applications. The government segment is expected to lead the market during the forecast period during 2021-2031. The factors contributing to the growth of this segment are the increasing number of partnerships and contracts that government agencies are forming with commercial players for several sub-orbital transportation applications.
Segmentation by Application
The sub-orbital transportation and space tourism market on the basis of application has been segmented into cargo delivery, earth observation/remote sensing, space tourism, satellite deployment, and others. With the growing need to make space accessible to the general public, several companies have been developing spacecraft as well as high-altitude balloons that will enable space tourism. Some of these companies include Virgin Galactic, Space Perspective, Blue Origin, and Orbspace. The space tourism application segment is expected to grow at the highest CAGR during the forecast period. This is mainly due to the growing efforts by the companies in developing space tourism vehicles.
Segmentation by Flight Vehicle Type
The flight vehicle type segment of the sub-orbital transportation and space tourism market has been segmented into sub-orbital reusable vehicles, high-altitude balloons, and parabolic aircraft. Sub-orbital reusable vehicles (SRVs) have been gaining attention for their benefits and establishing a new spaceflight industry. Comparatively, SRVs would be less expensive to develop and operate than orbital reusable launch vehicles (RLVs). One of the factors contributing to this growth is the growing number of emerging companies involved in developing such reusable vehicles that will facilitate sub-orbital transportation.
In addition, the market has also been segmented on the basis of system and region. Based on system, it has been further categorized into sub-orbital reusable vehicles and high-altitude balloon, and based on region, it has been segmented into North America, Europe, Asia-Pacific, and Rest-of-the-World.
Key Players Operating in the Space Market
Blue Origin
Equatorial Space Systems Pte Ltd.
Exos Aerospace Systems & Technologies, inc.
Near Space Corp.
Orbspace
PD AeroSpace, Ltd
Raven Aerostar
Swedish Space Corporation
SpaceX
Space Perspective
UP Aerospace Inc.
Virgin Galactic
World View Enterprises
Zero Gravity Corporation
Zero 2 Infinity S.L.
Other Key Players
Stratodynamics Aviation Inc.
i-Space (Beijing Interstellar Glory Space Technology Ltd.)
SHIPinSPACE LTD
bluShift Aerospace, Inc.
Suborbitality s.r.o.
Black Sky Aerospace
Dassault Aviation
Starchaser Industries Ltd
Understanding the Future of the Space Industry
For more information, visit MarketResearch.com to download a sample of the industry report by BIS Research, which provides critical insights into the market. This comprehensive report draws on research from a mix of primary interviews and secondary research, along with analytical tools that have been used to build the forecast and predictive models.
---
About the Publisher: BIS Research is a global market intelligence, research and advisory company that focuses on emerging technology trends that are likely to disrupt the market. Its team includes industry veterans, experts, and analysts with diverse backgrounds in consulting, investment banking, government, and academia.