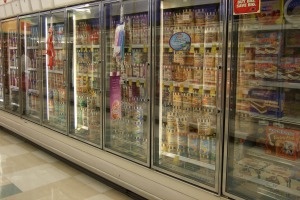 This month's passing of the Kigali Accord marks a significant milestone in the development of the global HVAC/R industry. Signed by nearly 200 Montreal Protocol countries, the Kigali Accord represents a global commitment to combat climate change and, if successful, will result in the reduction of the equivalent of 70 billion tons of carbon dioxide between 2020 and 2050.
By singling out one type of refrigerant, hydrofluorocarbons (HFCs), the Kigali Accord also presents a substantial challenge to both HVAC/R equipment manufacturers and users.
HFCs originally replaced hydrochlorofluorocarbons (HCFCs), a class of refrigerant that had high ozone depletion potential. However, once it was discovered that HFCs were also a significant contributor to global warming, many countries began to phase out their use independently, with the EU and the United States being at the forefront.
The Kigali Accord broadens that commitment. Because HFCs are used extensively in the HVAC/R industry, equipment manufacturers must now develop equipment for a world where HFCs and HCFCs are banned. Companies in the US and European Union have already tested hydrocarbons (HCs) and hydrofluoroolefins (HFOs) extensively. Many of these alternatives will only grow in importance following the passing of the Kigali Accord.
To Retrofit or to Replace?
Some commercial refrigeration equipment can be retrofitted to use alternative refrigerants, which requires the replacement of some key components and the changing out of refrigerant lines. However, this is limited to relatively new equipment. Older equipment, including many of those that operate on HCFCs, are too old to be properly retrofitted in a cost-effective way and will have to be replaced.
While replacing older equipment represents a substantial investment in the short term, in the long run this could have a significant positive impact on the efficiency and operating cost of the equipment. In general, today's commercial refrigeration equipment is significantly more efficient than units produced 10 or 20 years ago. In addition, new equipment has lower leakage rates, which reduces yearly maintenance costs.
In the US, for instance, the annual leakage rate of commercial refrigeration equipment averages 35 percent, much of which is the result of the age of the equipment or improper maintenance. This results in a large amount of refrigerant being released into the atmosphere on a yearly basis, as well as a sizable annual cost to replenish the lost refrigerant.
While it will take years for the full impact of the Kigali Accord to be felt in the HVAC/R industry, knowing what the future has in store makes purchasing decisions easier for equipment users. When it comes time to replace older equipment or purchase equipment for a new building, users who know that HFCs won't be a viable option in a decade or two will be more likely choose HC or HFO based systems. Not only does this lower the negative impact their equipment has on the atmosphere, but it also future proofs their equipment, ensuring that there will be a sufficient supply of refrigerant when it comes time to recharge the system.
Research on the Commercial Refrigeration Market
For more information, see the World Commercial Refrigeration Equipment industry study by The Freedonia Group. At 279 pages with 100+ tables and charts, this comprehensive report provides vital information on market environment factors such as pricing patterns, legal & regulatory issues, and technology and product development. In addition, the study includes analysis on the following:
Supply & demand data
Product outlook
Industry composition
Market share
Mergers & acquisitions
And much more
---
About the Author: Kyle Peters is an Industry Analyst at The Freedonia Group, a leading international business research company that publishes more than 100 industry studies annually.