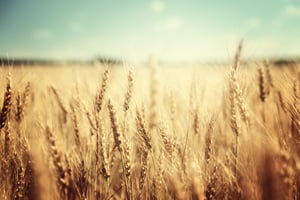 Augmented reality (AR) is one of the technologies that could be utilized to increase overall efficiency in the agriculture industry. It can be deployed in integration with other technologies such as automated machinery, Internet of Things (IoT), predictive analytics, artificial intelligence (AI), and precision algorithms. Apart from the growing demand for food, there are several other microeconomic factors that are expected to contribute to the growth of AR in the agriculture market.
In the current scenario, AR and virtual reality (VR) are leading segments in the extended reality market. These technologies are based on the concepts of spatial computing, which is believed to be the next step in the computing evolution.
The ongoing trend of digital transformation is pushing the development of technologies, such as AR and VR, digital twin, and computer vision. All these technologies play a major role in digitization efforts globally. Increased emphasis on spatial computing applications and technologies is also a key factor in the adoption of AR in various applications. The agriculture industry is witnessing a massive shift in which basic agricultural practices are integrated with digital technologies such as AR.
The AR in agriculture market is expected to reach $4.43 million by 2026, with a CAGR of 37.4% during the forecast period 2021-2026. The high growth in the market is projected to be driven by the growing demand for precision agriculture and smart farming methods. This, in turn, leads to a further increase in demand for other digital technologies along with augmented reality.
Factors Influencing Augmented Reality in Agriculture
Growth Drivers
Food security is currently one of the biggest social challenges being faced by the entire world. Technologies such as AR, data analytics, autonomous machinery, and AI are expected to increase efficiency in agricultural practices, which will positively impact the overall yield from agriculture. This might help in increasing food security globally.
The increasing demand for spatial computing applications is further going to push the growth of AR in agriculture market. Spatial computing is defined as the human interaction with the machine where real objects are imposed or stored virtually in the machine. The entire immersive reality ecosystem, including augmented reality, virtual reality, and mixed reality, is based on spatial computing methods. Through spatial computing, users can work with machines as if the virtual environment is part of the real world and real-time. This capability has resolved learning challenges faced by various industries, especially related to training environments, which require a prototype or live item for training.
Growth Challenges
Augmented reality and the entire immersive reality ecosystem have been commercially developed for a decade. With the ongoing trend of digitization and Industry 4.0, these technologies witnessed growth in the past five years and are expected to remain positive during the next five years. However, the growth is limited to certain applications only.
With such a huge demand, the augmented reality technology, along with other immersive technologies, are likely to witness a higher growth rate during the forecast period 2021-2026. However, certain industries and applications have huge potential, but developers aren't focused on them.
Although immersive reality offers promising applications for various industries and consumer segments, the initial adoption for both AR and VR hardware has been limited due to some health concerns and risks associated with the use of AR and VR hardware.
Augmented Reality in Agriculture Market Segmentation
The AR in agriculture market is segmented on the basis of applications and solutions. The applications include outdoor and indoor farming, and the solutions include hardware, software, and services solutions.
Applications
The two major applications of the AR in agriculture market are outdoor and indoor farming. The outdoor farming segment of the AR in agriculture market is further categorized into precision and smart farming, livestock monitoring, simulated training, and weather tracking and forecasting.
The AR in agriculture market by application is majorly driven by indoor applications, such as vertical farming, hydroponics, aquaponics, and cannabis farming. However, outdoor farming applications have greater potential as they generate more revenue in comparison to indoor farming.
The outdoor farming application segment is led by livestock monitoring applications. It is currently one of the most lucrative applications as well as the most promising segments. This is followed by the precision and smart farming application segment, which is expected to have the second-highest growth rate.
Regions
The AR in agriculture market is studied in detail across different regions, including North America, Europe, the U.K., China, Asia-Pacific (APAC), and Rest-of-the-World (RoW). North America dominated the AR in agriculture market in 2020 and is anticipated to uphold its dominance throughout the forecast period. The growth in the market is majorly driven by the increasing research and development activities and large-scale adoption of AR along with various other digital technologies.
Due to smaller farm sizes and overpopulation, farmers generate fewer profits margins which are eventually redeployed into the operations, limiting any possibilities of investments in developing countries. Also, the ongoing trend for digital transformation is putting a significant impact on the market growth.
Key Companies Operating in the Market
Active Companies

Augmenta

EON Reality

Think Digital

Grow Glide

Nedap N.V.

Plant Vision

Visual Logic, LLC

Possible Companies

Rams Creative Technologies Pvt. Ltd.

Queppelin Technology Solutions Private Limited

Visartech Inc.

VSight UAB

Upcoming Companies

Infosys Limited

Trimble Inc.

Microsoft Corporation

Alphabet Inc.

Vuzix Corporation
Augmented Reality in Agriculture Market
For more information, visit MarketResearch.com to download a sample of the industry report by BIS Research, which provides critical insights into the market. This comprehensive report draws on research from a mix of primary interviews and secondary research, along with analytical tools that have been used to build the forecast and predictive models.
---
About the Publisher: BIS Research is a global market intelligence, research and advisory company that focuses on emerging technology trends that are likely to disrupt the market. Its team includes industry veterans, experts, and analysts with diverse backgrounds in consulting, investment banking, government, and academia.