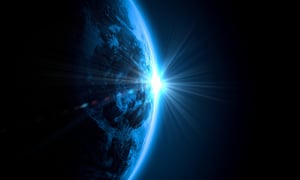 The global space-based broadband internet market is expected to generate huge revenues from the aviation application, followed by agriculture.
The global space-based broadband internet market for the aviation application segment reported revenue generation of $1,401.4 million in 2021 and is expected to grow at a compound annual growth rate (CAGR) of 21.59% during the forecast period, 2021-2031, to reach $9,898.1 million by 2031.
What Is the Space-Based Broadband Internet?
Space-based broadband internet is the internet service provider utilizing communication satellites. The latest consumer-grade satellite internet service is provided to individual users through low Earth orbit (LEO), medium Earth orbit (MEO), and geostationary Earth orbit (GEO) that offer relatively higher speeds with the help of new satellites using Ku and Ka bands. Moreover, satellite internet constellations are being developed and launched to the LEO to enable low-latency connections from space.
The major breakthrough was the invention of the internet and the world wide web that has led to the use of geostationary satellites as a potential means to provide internet access. Since then, several companies have demonstrated the use of space-based broadband internet services using high throughput satellites.
The two-way satellite-only communication technology is a gamechanger for home and consumer-grade services that involve receiving and transmitting data via a very small aperture terminal (VSAT) satellite to a telecommunication port (teleport) hub that relays data through terrestrial internet. The modems required for such services are often proprietary and hence expensive compared to other conventional modems.
Factors Influencing the Space-Based Broadband Internet Market
Growth Drivers
The space-based broadband internet market is driven by an increase in demand for worldwide broadband internet access for information, entertainment, and commerce and technological advancements toward developing next-generation communication satellite constellations.
Satellites play an important role in deploying 5G services due to their ability to cover large areas compared to terrestrial systems and the capacity to deliver services to several users at a time for information, entertainment, and commerce.
The terrestrial 5G services are expected to be deployed gradually, starting from large cities and then slowly to other areas with lower populations. However, with the help of satellites, the services can cover large areas with uniform speeds within that area.
Some of the key vertical applications that rely on the global space-based broadband internet market include transport and logistics, mobile communications, disaster relief or emergency response, network offloading, broadband connectivity in remote locations, Internet of Things (IoT), and machine-to-machine (M2M) communications.
In addition, the latest technological advancements in the miniaturization of components have led to the evolution of microsatellites and nanosatellites. These satellites are developed by the key manufacturers in the space-based broadband internet market. The newer technology is a cost-effective alternative for satellite developers to manufacture multiple satellites for the LEO constellations.
Market Challenges
The growth of the market is restricted owing to the high initial investment cost of equipment needed to provide services to end users. The satellite connectivity services require high initial investment costs for individual end users as they have to buy and install antennas and modems to access the satellite internet.
However, the annual subscription for space-based broadband internet services is much lower for commercial and military end users. The investment costs, especially for individual end users, are very high compared to conventional services.
Space-Based Broadband Internet Market Segmentation
Applications
The space-based broadband internet market has been expanding for various applications. The market is classified into agriculture, maritime, aviation, enterprise, data and telecommunication, logistics and transportation, and others. The emergence of agritech is improving the landscape of farming, and modern farming relies on data such as climate change patterns, livestock health records, and soil monitoring. Agricultural land is usually setback from urban areas, and conventional telecommunication providers are often adamant about investing in the infrastructure to support farmers in rural areas.
The space-based broadband internet services for maritime provide the basis to optimize operations as digitalization of ships and command centers onshore delivers the ability to optimize the workflow.
Operations such as fleet management, navigational responsibilities, crewing duties, port communication, and cargo status can be achieved through satellites. With the help of advanced network architecture and satellite fleet, the space-based broadband internet service providers offer aviation services secure and reliable satellite connectivity to link passengers and airlines throughout their journey. One of the key applications includes inflight connectivity that supports multiple applications such as flight crew operations, engine monitoring, and passenger entertainment.
End User
The global space-based broadband internet market has been sub-segmented into defense and government, commercial, and individual end users. The space-based broadband internet is expected to be widely used by these three end users. Commercial end users are expected to dominate the space-based broadband internet market due to their broader applications ranging from industrial automation to aviation aerospace. Defense and government end users include military and defense applications that require highly reliable and sophisticated solutions to digitalize systems and economies.
Region
The regional analysis of the global space-based broadband internet market includes various regions, namely North America, Europe, Asia-Pacific, and the Rest-of-the-World. North America is expected to account for the highest share of 60.77% in the market in 2031, owing to the significant number of companies based in the region. The Asia-Pacific region is estimated to have a share of 30.38% by 2031. The Europe region is expected to witness the highest CAGR of 27.92% during the forecast period of 2021-2031.
Key Companies Operating in the Market
Airbus S.A.S.
Amazon - Project Kuiper
BridgeComm, Inc.
Eutelsat Communications SA
Gilat Satellite Networks
Hughes Network Systems, LLC
Intelsat
L3Harris Technologies, Inc.
OneWeb
SES S.A.
ST Engineering iDirect, Inc.
Startlink
Swarm Technologies, Inc.
Telesat
Viasat, Inc.
Other Key Players
Astranis Space Technologies, Corp.
AXESS
Bigblue Broadband Plc.
Embratel
Freedomsat
Singtel
Skycasters, LLC
Space-Based Broadband Internet Market
For more information, visit MarketResearch.com to download a sample of the report by BIS Research, which provides critical insights into the market. This comprehensive report draws on research from a mix of primary interviews and secondary research, along with analytical tools that have been used to build the forecast and predictive models.
---
About the Publisher: BIS Research is a global market intelligence, research and advisory company that focuses on emerging technology trends that are likely to disrupt the market. Its team includes industry veterans, experts, and analysts with diverse backgrounds in consulting, investment banking, government, and academia.