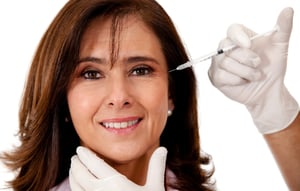 The global cosmetology and medical aesthetic market is rapidly evolving, with new trends and insights emerging across different segments. A recent study by iData Research on the $16.5 billion global cosmetology and medical aesthetics market covering 70 countries across 5 continents has revealed interesting trends in areas such as injectables, minimally invasive procedures, and surgical cosmetic implants.
Notably, the growing popularity of minimally invasive solutions has been a key driver of market growth, offering a range of cost and time-saving benefits compared to surgical procedures. Additionally, social media and changing beauty standards are continuing to reshape the market landscape.
Driven by the increasing demand for minimally invasive procedures and the influence of social media on beauty standards, the global cosmetology and medical aesthetics market is projected to grow significantly in the next six years. Experts predict the market to exceed a value of $25.2 billion by 2029.
Growing Market for Minimally Invasive and Surgical Procedures
Market expansion is strongly driven by the growing popularity of minimally invasive approaches when compared to surgical cosmetic procedures. Less invasive cosmetic procedures also attract a younger demographic, as these procedures offer the benefits of preventive treatment to decrease signs of aging. This will continue to fuel ongoing growth of this market.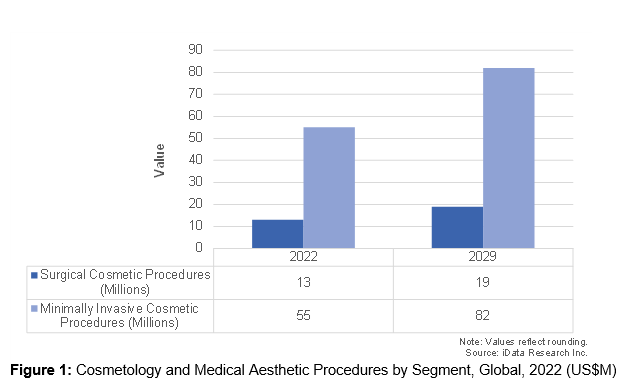 In regards to generating revenue, minimally invasive cosmetic procedures are generally not permanent, meaning that patients will often require repeated treatments, resulting in a steady demand for related solutions and procedures. Examples of minimally invasive cosmetic procedures are Botox® and dermal filler injections, as well as laser and light therapy as well as certain fat reduction solutions.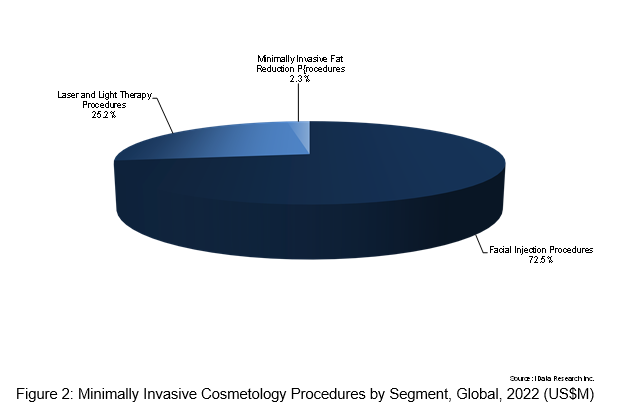 In addition to its cosmetic application, Botox® injections are approved for certain therapeutic treatments. Botox® (onabotulinum toxin A) was first approved by the U.S. Food and Drug Administration (FDA) in 1989 for the treatment of the eye muscle disorders strabismus and blepharospasm, making it the first botulinum toxin type A product approved in the world. Botox® is a purified protein that works by blocking overactive nerve impulses that trigger excessive muscle contractions. Botox® is approved by the FDA for 11 therapeutic indications, including chronic migraine, overactive bladder, leakage of urine (incontinence) due to overactive bladder caused by a neurologic condition, cervical dystonia, spasticity, and severe underarm sweating (axillary hyperhidrosis). Insurance coverage for particular procedures in the therapeutic segment, such as migraines, may also overcome a potential cost-barrier that may exist in the aesthetic space.
The injectables (botulinum toxin A and dermal filler) accounted for over half of the global market revenue in 2022. The third and fourth-largest segments were aesthetic laser and light therapy systems, and breast implant markets, respectively.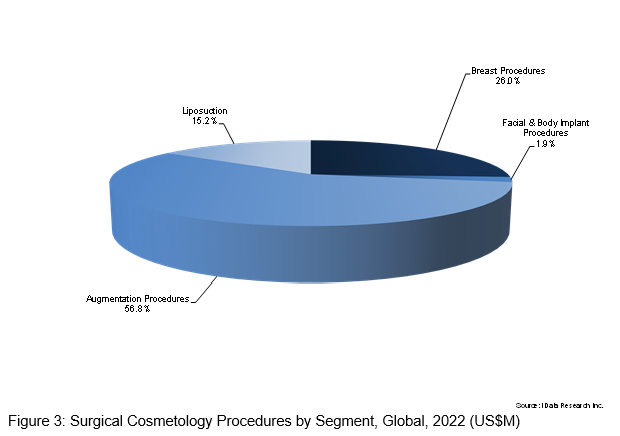 The global cosmetology and medical aesthetic market will continue to be driven by social media, combined with demographic factors and technological advancement. Constantly changing societal beauty standards, which are shared and posted on social media, will continue to drive and reshape trends in this market.
The enforced lockdowns during COVID-19 have only strengthened social media's influence. In addition, the increased use of communication platforms during lockdown has forced people to face their own reflection, usually misrepresented by awkward angles and not ideal lighting. The combination of these factors has resulted in so-called "Zoom Boom," the term used to define the surge in demand for cosmetic treatments, especially small-scale minimally invasive procedures.
Global Competitor Landscape
Within the global competitor landscape, AbbVie, Galderma, Merz Aesthetics, and Johnson & Johnson altogether were accounted for nearly half of the global cosmetology and medical aesthetics market in 2022. The key competitors won their market shares primarily with a significant foothold in the injectables and minimally invasive solution market segments.
AbbVie is a key player in the highly competitive cosmetology and aesthetics market. The company established a stronghold in the Botulinum Toxin A, dermal filler, and minimally invasive fat reduction segments. AbbVie's strategy, centered around strategic acquisitions, has proven to be highly effective. In 2020, AbbVie acquired Allergan, which gave rise to the global brand known as Allergan Aesthetics. This move allowed AbbVie to expand its product portfolio and add new offerings, such as the CoolSculpting Elite®, the JUVÉDERM®, and the Natrelle®. AbbVie's strategic acquisitions have given the company an edge in terms of product variety and quality, enabling them to control many segments of the overall cosmetology and aesthetics market.
Galderma and Merz Aesthetics have both established themselves as dominant players in the Botulinum Toxin A and dermal filler markets. Galderma has achieved this through the success of their Dysport® product which is approved for both aesthetic and therapeutic use. In Europe, the same product is marketed under the name Azzalure® and is used mainly for aesthetic purposes. On the other hand, Merz Aesthetics holds the third leading position in the market, largely due to their Xeomin® product which has been approved for both therapeutic and aesthetic use. Both companies have been able to maintain their market shares through their high-quality offerings in the Botulinum Toxin A, dermal filler, and minimal invasive fat reduction markets respectively.
In contrast to its major competitors in the cosmetology and medical aesthetics market, Johnson & Johnson (J&J) has adopted a focused approach by concentrating solely on the breast implant segment. J&J acquired the Mentor Breast Implant company in 2009, gaining control of its popular MemoryGel® silicone breast implant product. This acquisition allowed J&J to establish a dominant position in the breast implant market. In January 2022, J&J received U.S. FDA approval for its Mentor MemoryGel BOOST™ breast implant, consolidating the company's position as a leader in this market segment.
While Abbvie, Galderma, Merz Aesthetics, and J&J currently dominate the global cosmetology and aesthetics market with the largest market shares, there are also other significant competitors who are competing strongly. These include Clayton, Dublier & Rice, Wells Johnson, Candela, Bausch Health, Sisram Medical, Lumenis, and more.
Conclusion
The global cosmetology and medical aesthetics market is in a state of constant evolution, with emerging trends and technological advancements continuously shaping its landscape. Key market leaders such as AbbVie, Galderma, Merz Aesthetics, and Johnson & Johnson continue to dominate the market with their contrasting strategies in strategic acquisitions and high-quality single-segment product offerings. Overall, the cosmetology and medical aesthetics market is expected to see significant growth in the coming years, driven by the growing popularity of minimally invasive solutions and the influence of social media on beauty standards. As the industry continues to evolve, companies that can effectively navigate changing trends and adapt to new technologies will be well-positioned to succeed.
Additional Resources
For more in-depth information on these markets, see the following reports by iData Research:
About the Authors
Elena Generalova is a Senior Research Analyst at iData Research. She has been leading the research on the global cosmetology and medical aesthetics market for newly published iData reports.
Kamran Zamanian, PhD, is CEO and founding partner of iData Research. He has spent over 20 years working in the market research industry with a dedication to the study of medical devices used in the health of patients all over the globe.
About iData Research
iData Research Inc. is an international market research and consulting group focused on providing market intelligence for the medical device, dental and pharmaceutical industries. iData is dedicated to an ever-advancing methodology, expertise, insight and level of service, creating the gold standard in provision of competitive market intelligence to medical device and pharmaceutical companies world-wide.