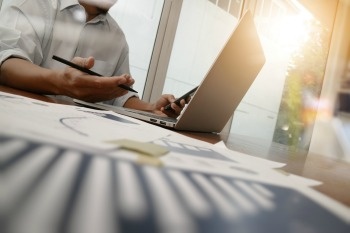 At Plunkett Research, we believe that today's "big data" requires a big human effort to edit, standardize, and evaluate information before it is usable in a reliable manner.
Corporate and government leaders are keenly aware that advancing technologies are creating vast new opportunities for competitive intelligence, operating benchmarks, market analysis, and other vital data. At the same time, these end-users probably don't have the departmental skill sets or budgets needed to develop analytical software to take advantage of this trend.
Overall, the development of effective human-machine synergies to best utilize new data streams is in its early stages. Remote wireless sensors, social media-based surveys, and data-scraping, along with other new technologies, will create vast reams of data, but that data can be misjudged without proper systems for verification and editing.
We utilize a combination of human analysts plus software that make the most of the synergies between our Plunkett databases and our analyst team in order to proof, refine, and communicate the data. Thus, we publish reports on each of 500 major industry sectors (categorized by NAIC codes). The result is market research that would be nearly impossible to provide at a reasonable price using humans only — but by harnessing the power of carefully-crafted software we are able to fill a big research need at a reasonable price.
Organizations that want to capitalize on big data quickly should turn to market research providers that are experts in this field. For example, our recently launched Plunkett Analytics reports provide incredible insights into industry-specific financial benchmarks (including industry market size, profit margins and EBITDA), competitive intelligence on an industry's top firms, and market growth forecasts in one reasonably-priced package.
In this manner, we've combined the latest technologies with traditional human input in order to create reports that provide vital data and forecasts to our end-users. Otherwise, they would have to invest hundreds of hours of effort to build such data on their own.
Technology trends that will fuel new market research ideas like ours will include IBM's Watson supercomputer and Amazon's AWS cloud-based database capabilities, both readily available on an as-needed basis to researchers able to build the necessary tools and stored procedures.
---
About the Author: Jack W. Plunkett is the CEO of Plunkett Research, Ltd., a leading provider of industry sector analysis and research.