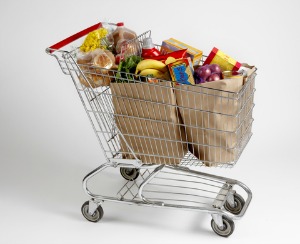 Environmental protection has an increasingly noticeable impact on consumer products. One major change has been both the makeup of available products in the marketplace and the composition of chemicals used, with producers gradually shifting to more environmentally friendly options. While this transformation is due in large part to regulations and environmental laws, consumer preference is undoubtedly shaping the industry from the front end.
Consumers prefer green products because they are seen as safer and cleaner than traditionally manufactured alternatives. From organic shampoos and lotions to bio-based cleaning products to natural paints and coatings, green products are becoming increasingly prevalent in the modern marketplace.
In order to make these environmentally friendly products, companies are looking for bio-based solvents and green versions of established chemicals to replace the petroleum-based raw materials in their formulations. According to Matt Breuer, an Industry Analyst at The Freedonia Group, "Green solvents will make up over 20 percent of US solvent demand by 2020."
Solvent Producers Find Opportunity Despite Regulations
Environmental concerns are nothing new to solvent producers and end users. Regulations such as the Clean Air Act have shaped the chemistry of the solvent industry for decades and will continue to do so going forward. However, suppliers of solvents destined to reside in consumer end-products have become increasingly pressured to adapt to the needs of the modern consumer. Consumers are searching for products with labels like all-natural, biodegradable, non-toxic, and green, while manufacturers of solvent products are looking to develop chemical replacements to meet these demands. As a result, more and more chemical companies are making advances into the green market:
Green Biologics is looking to begin commercial production of biobutanol from corn in Little Falls, Minnesota, at the end of 2016.
In 2015, Gevo and Butamax settled their patent infringement claims over the bio-isobutanol production process, opening the door for expanded production going forward.
BASF has a licensing agreement with Genomatica, which allows BASF to build a large-scale production facility that harnesses Genomatica's GENO butanediol fermentation technology and production process.
In many cases, consumer preference for green chemicals have eased the burden on solvent suppliers and end users looking to meet regulatory standards. Companies within the solvent industry looking to adapt their products to meet environmental regulations have found the costs and transition alleviated by a marketplace predisposed to less hazardous products. Similarly, a shopper's decision to buy cleaner and safer items has accelerated the movement throughout the solvent production line to protect the environment. Consumers, via the simple act of filling their shopping cart with green products, have become a formidable force in an evolving chemical industry.
Find Out More
For additional analysis about the state of the solvents industry, see the industry study Solvents by the Freedonia Group.
This comprehensive report provides the following:
Historical demand data and forecasts
Market environment factors
Industry structure
Company market share
Profiles of 38 industry players
---
About the Author: Daniel Debelius is an Industry Analyst at The Freedonia Group, a leading international business research company, founded in 1985, that publishes more than 100 industry studies annually.