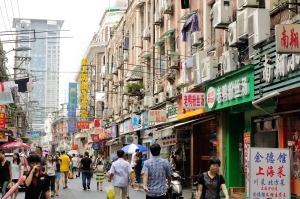 Once heralded as an economic miracle, the Chinese economy continues to slow from its torrid growth during the early part of this decade and last decade. Although officially reported economic figures still reflect a growth rate multiples higher than those of western economies, it has become more and more apparent to business managers and leaders that the economic reality on the ground paints a different picture.
Basic global commodity markets are probably most reflective of the Chinese economic roller coaster. In fact, the volatility of the commodity markets has pushed major emerging markets, like Brazil, from important global economic growth stories to economic calamities. At the corporate level, western companies that were once considered models of success in China because of their unstoppable growth in the Chinese market are now reeling from the Chinese economy's about-face. Yum! Brands, as an example, consistently grew its Chinese business at a double-digit pace for years, and could do no wrong in this market. Then, due to food scandals (uncovered by government-run news organizations), intense Chinese competition, and the slowing Chinese economy, Yum! Brand's business suddenly collapsed and never recovered. This sudden reversal of business success for many China-dependent countries and western companies is most accurately described by the CEO of the world's largest commodities traders, when last summer he famously declared, "None of us know what is going on there, and I'm yet to find the guy who can predict China correctly."
Such is the reality of doing business now in China. Major companies have seen their business crumble; meanwhile, stories abound about vibrant sectors of the market. "The Chinese Economy Is Still Full of Power" reads one headline. "China Slowdown 'Predictable'" reads another. Then there are headlines that note, "China Private-Investment Slowdown Fuels Fears of Weaker Growth" and "Pacific-Rim Property Firms Hurt by Slowdown in China." With such intense economic cross-currents occurring in the world's second largest economy, how does a manager make truly informed decisions? What's really happening there? How can I trust the data?
To answer these questions, a manager can continue to feed off of conflicting headlines or read the "tea leaves" on the economy from the data that they can find. However, a better option is to work with a partner with a local Chinese office that provides real-time on-the-ground information gathered from a broad range of business-to-business markets in China.
Freedonia Custom Research has been a trusted partner and third-party market research firm to global clients for over 15 years, covering a number of markets in China and around the world including:
Industrial and electrical components and machinery
Packaging
Building and construction
Chemical and plastics
And many other related industries
Our Beijing office works in concert with our U.S. based analysts to uncover important Chinese market trends, identify risks and competitive threats, and provide actionable market research that a business manager can immediately put into practice.
Freedonia's ability to conduct deep custom market research within China will provide you with the insights you need to make critical and timely decisions regarding important strategic actions such as:
Mergers and acquisitions
New product launch/development
Geographic expansion
Entry into new markets
Business planning
Investment and funding decisions
Competitive environment
If you'd like to learn more about how Freedonia Custom Research can help you navigate Chinese markets, please contact Chris Staneluis, Director of Client Solutions, at 440-684-9600.
Chris Staneluis
Director of Client Solutions
Freedonia Custom Research