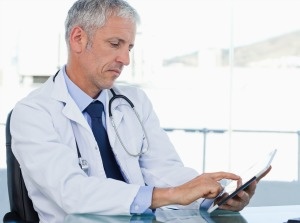 Market researchers are pros at distilling data into conclusions that hopefully better inform their clients' business decisions. Yet rarely does the industry hold up the same mirror to itself and how its practices are meeting its own changing future.
A new "Market Research Squared" report — market research about market researchers — in a bellwether sector does just that. Its results suggest conventional wisdom about a key market research community — and perhaps, the entire profession — is either wrong, or changing.
That result is about our embrace of new technology. Technology adoption is the #1 challenge facing market research today, according to market researchers themselves in the Greenbook GRIT Report 2015. Yet it's a longstanding perception that market researchers tend to stick to the known approaches and methodologies — well after better approaches debut. Perhaps it arises out of a surplus of emphasis on data validity, or a desire to make sure all client data is defendable to a p=0.001 confidence level. Perhaps it arises out of market researchers' use of different tools than survey respondents — for example, market researchers using PCs for their work while 56% of all Internet traffic including those who respond to MR programs comes from mobile devices, and 55% of email opens are done on a mobile device.
A state of the market report about life science market research — a $2 billion sector where the intense scrutiny over market insights team deliverables make it a fascinating domain to follow — revealed a trend toward a more tech-savvy market researcher, after years of perceived reticence to fully leverage new tech options.
In an in-depth survey of 100 pharmaceutical and life science market researchers performed by InCrowd early this summer, more respondents characterize their approach to market research as "tech savvy" and "resourceful," with nearly 50% of life science market research executives surveyed saying they agreed or strongly agreed with this statement. They outnumbered the approximately one-third who agreed or strongly agreed that "traditional" best described their approach. Given pharmaceutical firms, healthcare entities, and other life science players use market research data as the basis for regulatory filings, peer-reviewed papers, and M&A decisions, the community's historical tendency to conservatism and adherence to "traditional" ways is understandable — making this data even more relevant.
Perhaps reflecting the nascent technology embrace, an equal percent of respondents (31% for each) described their approach as "nimble" as well as "conservative."
The report revealed additional dimensions on technologies of interest and delved into who respondents are, how they work, what they care about, and where they need help.
While respondents said their organizations already had invested in big data analytics — their investments in other technologies are diversified, and testing new innovations seems to be commonplace in the industry including social media analysis, shorter and more focused microsurveys, and wearable-based research.
On the opposite end, mobile ethnography and facial analysis represented the lowest areas of investment. Other options receiving some degree of interest included online communities, text analytics, and biometrics response.
Even with today's technology investments, respondents wanted more. Big data analytics still lead the priority ranking of new research approaches in which the respondents wished they could invest, with predictive markets and behavior economic models falling in second and third, respectively.
Whether the demographics on the respondents themselves — 92% were older than age 36, and 71% of respondents had 15 or more years of experience in their field, and 76% were male — is a factor or not is unclear. Respondents in this microsurvey were also more highly educated than market research professionals as a whole in a 2015 Quirks Corporate Report. Seventy-one percent of respondents had a graduate degree or above, with almost 40% holding PhDs.
What keeps these market research survey respondents' up at night, ranked in order, are project timelines, remaining current in their industry, and obtaining actionable information fast enough.
These results in a key market research sector offer a critical first sign that market researchers may no longer be the cobbler's children — providing data to back technology initiatives for clients but lagging behind in deploying it themselves. In a business world that values agility, automation, and first-to-market advantage — where the marketing professionals that often buy B2B market research are themselves part of a data-driven revolution — it's appearing that the market research professional may be poised to embrace a new and exciting future.
To keep up with new ideas and best practices, subscribe to the MarketResearch.com blog.
---

About the Author: Diane Hayes, Ph.D. is president and co-founder of InCrowd, provider of an on-demand market intelligence platform for the life sciences.