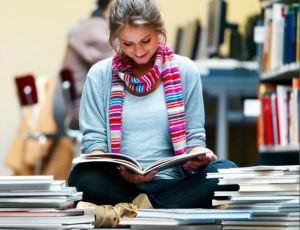 At some point or another, all undergraduate and graduate students will be assigned an intensive research project or thesis, or dissertation in the case of PhD candidates. Sometimes, these assignments can seem overwhelming at first. Not only is there substantial research to be done, but the research that is already available is wide-ranging. However, not all research found online is up-to-date or the level of quality needed for these types of projects. Being able to find enough sources, analyze them, and then organize them into a paper is difficult even for the best writers.
Finding accurate and reliable sources is one of the key aspects of writing a successful research paper. To get through your next academic project or thesis, keep these tips in mind:
Start with a solid thesis
First and foremost, make sure you have a thesis statement that is going to be able to guide you through the whole process. Work with your professors or school writing centers to make sure your thesis is targeted enough to tackle but broad enough to cover the amount of content necessary to reach your requirements. Having a solid thesis sets the groundwork by keeping your project specific, narrowing down topics, and creates a guide for your paper. Consult your professor after determining your thesis but before beginning any extensive research. Also, consider doing basic research in the beginning to ensure you will be able to find enough information to support your thesis in your paper.
The Internet isn't always reliable.
One of the biggest problems with today's use of the Internet is that students cannot always verify the accuracy of the information that they find online. With sites up like Wikipedia, it can be difficult to trust what you find online. Students need to be able to verify all information that they use in their projects so they can trust that they aren't using opinions, but instead real facts.
Don't only focus on sources that support your thesis.
Counter arguments always work well with these types of assignments. Look and see what is being said from all angles of your subject. For example, if you are making a case for a certain change or topic, consult arguments against it. Being able to provide information on all views of your topic will make you more credible than just being able to support what you believe. To do this correctly, you will need to consult numerous sources.
Keep everything organized.
Nothing is worse than coming to the end of your paper and realizing that you failed to cite something, especially if you don't remember which source it came from. Find a way to organize your sources as you go so it's easier to write your bibliography and to ensure all your information is accurately cited in-text or in footnotes/endnotes. Also, consider referencing the appropriate style guide so you have everything cited the way your professor requires.
Now, with all these tips in mind, you might wonder how does market research play a part in this? What few students realize is market research covers more industries and topics than what can quickly be found on a Google search. And more importantly, it's verified and accurate.
Market research reports can include basic industry summaries, competitive analysis, and tables, graphs, and charts. They also provide specific insights into industries and can give forecasted information through trends and current figures. Information is already organized and ready to be used for high-level projects like business proposals. Depending on your academic project topic, the information you need to support your thesis might be in a market research report.
MarketResearch.com's newly upgraded Profound solution is ideal for students looking to find multiple sources and different data to support their research projects. Profound offers subscriptions for students and small business owners, which allows access to more than 800,000 syndicated market research reports. Users can extract individual sections of information that is tailored to their specific research needs. Profound provides users the data they need, from multiple sources, without paying the high cost of buying full-length reports.
To learn more on how Profound can help you with your next research project, check out our website and sign up for a free trial. Plus, for more information on preparing students for graduating and entering the work force, download our free white paper.
Thanks for reading!
Caitlin Stewart
Marketing Associate
MarketResearch.com