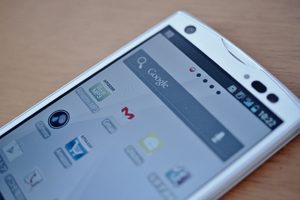 According to Statistica.com, 163.9 million people in the U.S. have smartphones. With so many people in the market using mobile phones for more than just making phone calls, there are many key trends that have emerged that make mobile one of the most interesting industries.
In a blog post by Ray Poynter, A Big Picture of the Trends in Mobile Market Research, he outlines 4 key aspects that make the mobile marketing industry one that marketers should be paying attention to.
4 reasons why mobile is so interesting:
Ubiquity – 70%-80% of the world's adults own mobile phones, and mobile phones are the most widely owned device on the planet.
24/7 – Because most everyone has their phone on them at all times, it is easier to get in contact with people, either through phone calls, email, or social media.
Smartphones & the Internet – More and more phones are becoming internet enabled. Marketers can assume that smartphones are connected to the internet, which means that most people with mobile devices are connected.
Linked to other data – Mobile devices are capable of more than just surveys, passive data, push notification and location based services. Phones are becoming the window into our lives that marketers want to look into.
Mobile Market Research
Market researchers can use mobile devices as a new research tool. Currently, 20%-30% of online surveys are attempted by people that are using their mobile devices. And with face-to-face research, mobile devices such as tablets or phones are replacing clipboards and pens.
For the future of marketing, mobile is going to expand forms of current research techniques:
Participative Research: current research can be used with mobile where organizations use a person who has previously responded in the research process in future studies. Allowing participants to share their experiences through commentary, photos, and videos allows customers to really give feedback that could not have been captured before.
Passive Research: passive data collection includes information about what people are doing, when they do it, how long they do it, and possibly where and with whom they do it. This type of information adds objective information that sometimes could not have been obtained before.
In the Moment: using in the moment research goes around the issue of not remembering the precise feelings or insights that are experienced when a product is being used. Providing timely responses and opinions gives researchers a much more detailed and accurate picture of how customers feel when using their products.
Push/Location based Services: push notifications for certain apps can be used with location based services. Apps can follow customers through their day and "push" their services on them once they know the person can use them. A perfect example of this is the Retail Me Not app, which sends users notifications of deals and sales in stores based on the user's location.
As mobile technology develops and changes, market research through mobile devices, too, will change. For now, keeping up and using the current technologies is opening up new opportunities for marketers everywhere.
Want to learn more about the mobile industry and the world of cloud computing? Download our free white paper.
Thanks for reading!
Caitlin Stewart
Marketing Associate
MarketResearch.com