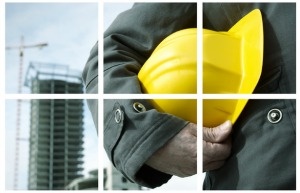 One of the few things both political parties agreed on during the recent US presidential election campaign was the need to rebuild the nation's transportation infrastructure. Not only are many of the nation's roads and bridges in need of repair, if not outright replacement, but this surge in construction activity would generate high-paying jobs.
The election of Donald Trump as the 45th US President has spurred interest in large-scale public works projects, especially with his call for a national infrastructure bank. While some parts of his plan remain controversial — and details on how to pay for it remain murky — many businesses are betting that there will be an increase in US construction activity.
Boral Banks Big on Infrastructure Spending
One such company is Boral Limited, an Australia-based producer of a wide range of building and construction materials. The company has a significant presence in the US, supplying such materials as ready-mix concrete, fly ash and concrete additives, brick, roofing tile, and synthetic stone veneers used as siding.
Boral's recently announced its intention to purchase Headwaters Incorporated. The merger suggests Boral is expecting a boost in infrastructure construction spending.
Headwaters makes and sells a wide range of building and construction materials, including:
Fly Ash
Molding and Trim
Synthetic Stone Veneers
Polymeric, Concrete, and Metal Roofing Tiles
Decorative Concrete Masonry Units
Boral to Become Major Player in Fly Ash and Cement
Key to Boral's acquisition of Headwaters is its role as the leading supplier of fly ash to US cement and concrete producers. Fly ash — a residue of the burning of coal at such facilities as electrical power plants — is often added to concrete mixtures used in infrastructure construction projects. Not only is it more economical to add fly ash to concrete mixes, using fly ash in concrete also imparts such performance benefits as:
Increased strength
Resistance to degradation caused by exposure to moisture, hydrocarbons, and rock salt
Improved imperviousness to moisture and reduced freeze/thaw cracking
Easier pumping
Boral's acquisition of Headwaters will allow it to become a larger supplier of ready-mix concrete to the US. Perhaps more importantly, the integration of the two companies' fly ash operations will allow Boral to boost its capacity to make the concrete varieties often specified for the construction of bridges, highways, and potable and wastewater systems.
Synergies Also Impact Roofing, Molding and Trim, and Siding Markets
Furthermore, the acquisition of Headwaters will increase Boral's presence in the roofing, siding, and molding and trim industries. New housing activity in the US is forecast to increase, and many Americans are expected to undertake home improvement projects, such as installing new siding or adding synthetic stone veneers to create a more attractive home exterior.
While the full extent of President-elect Trump's infrastructure construction plans remains to be seen, Boral — through its Headwaters acquisition — is positioning itself to play a key role in the rehabilitation of America's bridges and highways.
Related Market Research Studies
Need more data and insights? Check out the following Industry Studies published by The Freedonia Group, a division of MarketResearch.com:
The Freedonia Group provides business-critical market research on a wide range of construction and building products. To view a chronological list of recent studies or to search for specific topics, click to the Freedonia website.
---
About the Author: Matt Zielenski is an Analyst at The Freedonia Group, where he researches trends in the use of building materials and related construction products.