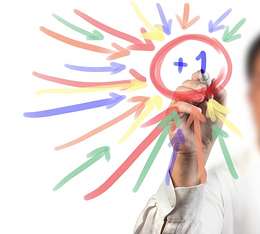 Google Plus is a rapidly growing social network thanks to its giant online parent company. According to Business Insider, there are 359 million active users on Google Plus, which is a 33% increase from June 2012. New users are entering the fray and Google Plus has forced its way into the discussion of social networks that corporations must add to their integrated marketing strategy. The life of a social media brand manager is hectic and exciting. The evolution of the well-known names (Facebook, Twitter, and LinkedIn) has raised the standard for which corporations enter the arena and at what volume their branded messaging is delivered to prospects and customers.
These networks sat comfortably atop the social media mountain and had no real threats for their place until now. From market research, to customer service, social media is transforming how we approach much about our market.
According to Business Insider, Google Plus is the second most popular social network after Facebook and before Twitter. The forecasts are looking bright and the writing is on the wall. For any brand looking to increase awareness as well as improve organic search ranking, Google Plus must be a necessary inclusion for your social media strategy. Now let's dive in to the deep end to expand our understanding on how it can boost your branding as well as improve your SEO.
Google Plus Is Google
I like stating the obvious for edification purposes, but Google Plus is Google's favorite social network. It is their social hub that they are constantly developing to integrate into the Google ecosystem. Google's entire modus operandi is to get you searching and keep you in the Google network. As the most used search engine in the world, it's safe to say that they are very successful at accomplishing that goal. By posting engaging content and branded messages on Google Plus, you will receive that preferential treatment from Google. The sheer size of its universe and its growth rate screams to brand managers. It's worthwhile to enter the fray and really invest the time into building your brand via Google Plus.
Branded Diversification
Google Plus provides many different ways to post your content. As a brand, you have a great deal of freedom to make your page a multimedia experience for the user. For starters, make sure your posts are keyword optimized with common terms that your target audience searches for online. Additionally, you can post YouTube videos and dynamic images that visualize your marketing message. We process visual information substantially faster than we do contextual messaging. You have the opportunity to show the market that you have a brand that resonates on many levels.
Shares Breeds Fans
Through +1s and shares, your brand is being promoted all over Google Plus, and subsequently, Google. When you post content that is engaging and relevant, those that have included you in their circles will pass it on to their network. These votes add up and alert Google search that there is popular content being disseminated within its ecosystem. Google algorithms will give that content a higher position on SERPs (search engine results pages.) That directly benefits your SEO and makes your company more visible online. That real estate is valuable for staying in front of people. The more people see your dynamic messaging, the more they will seek you out to see what you are doing.
For anyone responsible for attracting potential customers, social media is a component that can't be ignored. The trends toward inbound marketing dictate that you communicate with customers in the arena in which they frequent on a daily basis. Google is also one of those arenas. You would serve yourself well to understand the powerful branding potential inherent in Google Plus. I promise you won't regret it.
For more information on how you can leverage social media to grow your brand, download our free white paper!
Thanks for reading!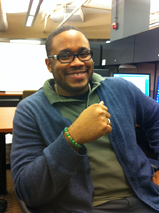 Richard Washington
Marketing Manager
MarketResearch.com