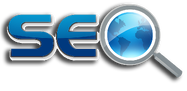 Although marketing through social networks has grown tremendously over the last several years, classic SEO (search engine optimization) is still important. It's also fairly straightforward if you do the proper market research. Follow these SEO best practices and you'll see a nice boost in your organic (non-paid) traffic.
A Quick Background on SEO
Internet users perform hundreds of billions of searches per month on sites like Google and Bing. Often these users are indicating intent to make a purchase (ex: "car insurance quote," "online MBA tuition"). When search engines receive a query, they scour their gigantic index of webpages to deliver users the most relevant results. But what, exactly, makes a webpage "relevant?"
First, of course, search engines check your site's content to make sure it matches the words in the query. People who search for "ice cream" should not receive results about "hamburgers."
Second, however, search engines evaluate the authority and/or reputation of your page (Google calls this Page Rank). Even if you have content exactly matching a query, there's a good chance several other sites with a stronger reputation will beat you in the search rankings. At its most basic level, SEO is about positioning your site to win (i.e. appear high up in the results) for the appropriate handful of queries that will drive your business.
The two traditional ways to optimize your website include having great on-site content (e.g. proper page titles, an organized system on interlinking, topical written content) and off-site content (e.g. blogs that link to your site, other sites in your industry that recommend your product or service).
Remember: 90% of SEO is just doing the simple things right.
If you need a little assistance, consider hiring an SEO firm or investing in SEO software. Regardless, follow these tips to make sure you're nailing the basics.
SEO Tips
1. Know Your Competitors: Fight or Flee
You've just started a new online business selling high-end toys and stuffed animals. Every page on your site has relevant titles and descriptions for the products, like "Teddy Bears" and "Action Figures." And yet, when people search for these terms, stores like Wal-Mart, Toys R Us and Amazon always appear at the top of the search results, even though they have inferior products. What gives?
In this case, your competitors are just too strong to beat. They've spent a decade building an online presence, pouring millions into advertising, and getting links from all over the web for all their kids' product pages. It would take you years of link-building (i.e. getting people to link to your site) and a similar budget just to compete.
A better bet would be to rewrite your website to really focus on "high-end toys", "luxury stuffed animals" and so on. Granted, there won't be as many total people searching for these queries, but at least you'll be able to win (or come close) after just a few months of conscientious link-building and content adjusting.
Make sure your toy names and page titles include these specific descriptors, and reach out to blogs focused on your higher-end niche. It is better to get a 25% share of a small pie ("luxury toys") than a 0% share of big pie ("stuffed animals"). Always make sure to research your competitors thoroughly before you build out your online presence. Proper market research will demonstrate whom to compete with…and whom to avoid.
2. Understand the Size of Your Online Market
Suppose you're a finish carpentry company in Pasadena, California, but you've advertised yourself as "the best carpenters in California." Yes, queries like "best California carpenter" may get a lot more searches, but you're likely wasting your time. Your actual customers will be searching for things like "Pasadena cabinet carpenter" and "finish carpenter Pasadena." Use tools like Google Adwords to get a feel for which phrases to target, but be sure to stay focused on the services you offer. If your business grows, you might eventually reposition yourself as "the best finish carpenter in Los Angeles," but wait to get a foothold in your local market first.
Conversely, don't focus so specifically that you only get a few customers per month. If all the links to your site describe "Pasadena mantel-making and design," you've limited yourself and your company to the point that you won't get any traffic. The key is to research the market: where is the sweet spot between relevancy and volume? Keep tweaking your on-site keywords and off-site anchor text (the hyperlinked words on other sites that point to your site) until you find the happy medium.
3. Know the Limits of SEO
Are you a wedding photographer or book author? Some industries require more word-of-mouth, social networking, or even door-knocking. SEO can help, but it should only be considered one building-block of your marketing strategy. This is particularly true for businesses based on an individual: the challenge isn't so much to compete with other photographers named Stacey Alvarado … it's simply to get your name out to people in your area. Optimize your site to win for local photography terms (i.e. "Miami wedding portraits"), but then hit your social networks hard.
On the flip side, if you are an online service (like a price comparison website), SEO becomes all the more important. As people search for "iPhone prices" or "cheap computers," you'll want to be a part of the conversation. While social media is important for any business, promoting your "streamlined shopping cart experience" is less compelling than, say, a wedding photographer posting a gallery full of her latest work.
Research your particular market carefully to find the right mix of marketing. Ask yourself: for your company, is SEO a marketing checkbox or a full-fledged business strategy?
4. Read up on the Future of SEO
If you really want to get serious about SEO, the well goes another 100 feet deep. (In the 2005, you'd be just about done by now.) Today, search engines track all sorts of other factors, like authorship, brand strength, and social shares. For extra credit, read up on the latest best practices and start implementing a few advanced techniques.
The good news? Simply by doing the straightforward market research I've described above, you'll already be doing all the basic things right. Start with these SEO best practises, and take the next step when you're ready.
One positive next step you could make is to download our Guide to Market Research and SEO ebook.
Thanks for reading.
Ben Taylor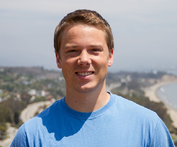 Ben Taylor is a marketing manager at FindTheBest, a research hub that helps people think like experts.