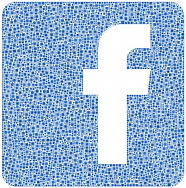 Social media and market research are natural dance partners. Just imagine how much data you've compiled on people's favorite relationship tip of the day or random nugget of baseless knowledge over time. After all, social media provides advanced capabilities for segmentation. Once you eliminate the white noise, there is very rich data on consumer opinion and brand equity to extract and analyze.
The construction and management of your corporate brand is predicated on your ability to segment your social followers, target your messaging, and deliver it as precisely as possible.
According to Facebook, there are over 1.11 billion active global users of the social network. That is a 20% increase from last year. The landscape is monstrously large and it is incumbent on the brand to understand how to communicate with it. The rewards far outweigh the potential risks in terms of social media marketing and digital brand management.
Segmenting your customers
The possibilities are endless and access points are everywhere. Your mission is to engender trust with your customers. Whether through offering relevant content or honoring your brand's promise, everything you do must have the intention of enriching the personal or professional lives of your customers. So, given the large amounts of people who may like your company page on Facebook, it's important to understand the demographic makeup of them. Using analytical tools and performing the necessary research will enlighten you on behaviors, attitudes, and desires. Listen to what they say about your brand, how they've interacted with it over time, and what they think about your competition. This will inform your messaging to them.
Finely tune your messaging
Facebook uses algorithms called EdgeRank to aggregate how content is displayed in news feeds. The more people comment and like your posts, the better your edgerank will be, which will increase visibility. Everyday, Facebook garners 4.5 billion likes (as of May 2013,) which is a 67 percent increase from August 2012 (via Facebook.) Getting your followers to like, comment, and share your posts will increase your reach and attract new followers. These followers will eventually (you hope) convert into customers. With no overhead costs on promoting your brand, the return from sales via social media is so high that it would be a mistake not to take advantage of it.
Speak when they are listening
You can segment your customers as precisely as possible and tailor your messaging the best you can, but if you aren't engaging with them when they're listening, the messaging will fall on deaf ears. Bit.ly blog states that highest traffic occurs mid-week between 1 to 3 pm. Additionally, engagement is 18% higher on Thursday and Friday (Bit.ly blog.) It's like having the key to your buddy's house. You can go over there whenever you want, but there's only a certain time range when dinner will be on the table. You have to understand when your messaging will get the most penetration. To get your brand to go viral, you will have to speak when most of the ears are listening and have to learn the right tone to take and the right messaging to deliver.
Social media can enlighten companies on the direction their brand is headed in the court of social opinion. Organizing a sound social media strategy underlined by comprehensive market research will ensure that your brand's name and promise will spread like wildfire. Attracting new customers for free is always a win.
Understanding who your customers are is the first step. This comes down to market research and this is where we can help. Our Account Managers will help identify who your potential customers are and where your market opportunities exist in the world of Facebook. Click below to take the first step and schedule your Free Consultation.
Thanks for reading!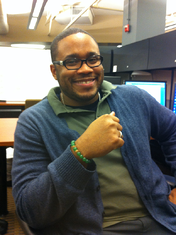 Richard Washington
Marketing Manager
MarketResearch.com