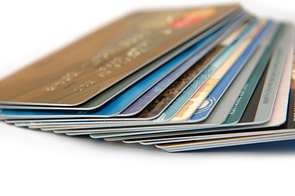 Choosing the best credit card for your needs can be a complicated process. You need to understand potential risks, examine the financial effects, and take into account your life-style. With co-branded credit card schemes expanding, this choice is only going to get harder. Here we outline the top 10 credit card features that are the lifeblood of the market.
For those of us looking to get the best value out of our 3 by 2 inch cards, we have to look beyond the expiration date and CVV number to choose the right card for us.
Here are 10 credit card features to optimize your credit card:
Cash back rewards
As you compile transactions on your credit card statement, the simplest bonus is getting back a rebate on your annual purchases. With cash back rates up to 5%, The potential for receiving an attractive reward is highly relative to your credit behavior. Additionally, cash back rewards cards don't have get too weighed down by annual fees. According to Bankrate, 78% of credit cards don't have an accompanying annual fee.

Dining programs
Dinner anyone? This credit card perk fills your belly at a discount. According to the Bureau of Labor Statistics, the average family of four spends $2,505 annually on restaurant dining. The prospect of getting 5%-15% back on your dining purchases is enough to whet the appetite of any foodie, but don't explore this reward if you're unable to pay the balance off in full on a monthly basis.

Gasoline rebate
This credit card feature holds global appeal. Minimizing the financial burden of driving is an attractive benefit for anyone. By using your credit card daily, you're relieving the frustration accompanying each gas station visit.

Free miles
Among the most popular credit card features, frequent flier miles allow you to cruise the friendly skies at lesser costs just for using your credit card. There are stories all over about people compiling massive frequent flyer miles. Aimed at building customer loyalty, these aerial benefits can save you a lot of money when jet setting.

Hotel points
For business travelers and thrifty tourists, amassing free hotel stays can save money for your family or business trip. You can take advantage of these points during your next professional workshop or summer vacation.

Credit rebuilding
According to CNN Money, 14.2% of consumers had bad credit scores in 2012. Secured credit cards aimed to help people repair their credit are very popular and are often the only choice for people in this demographic.

Pet frequent flier programs
Underlining the growth of the pet humanization trends, credit card companies are looking to join the party. Airlines are offering points for your pets and creating a new segment of frequent flier programs. Your credit card can now help you and your pets ride for free.

Car rental bonuses
You have the credit card rewards to take care of your flight and hotel. You can also use them towards your car rentals. This is great for the business traveler who can't always expense everything.

Retail shopping discounts
For particular brand loyalists who frequent department stores or websites, getting meaningful discounts on items that others don't get fuels the power of this credit card feature. Saving money on their initial purchase drives consumers to fill out those applications before completing their purchases.

Vacation supplementing
This underlines how credit card features are trying to enrich your life outside of work. Rewards that can be redeemed on cruises and resort stays appeal to professionals that accumulate vacation time and are looking to plan a cost-effective vacation for their families.
Credit card features aim to provide benefits that offset your spending volume. Customers looking to choose the right credit card will opt for the cards that offer the most relevant rewards to them. Understanding your target market's behaviors and opinions will put you in the best position to market your credit card feature. Learn more about opportunities in the credit industry by clicking on the button below.
Thanks for reading!

Richard Washington
Marketing Manager
MarketResearch.com