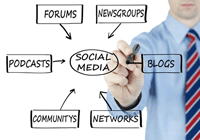 My earliest memory of market research takes me back to Christmas shopping with my mom twelve years ago. We were paid ten bucks to give our opinions on our preference between Coca-Cola Classic and Pepsi (For the record, yours truly is a Coca-Cola Classic man). I did not have the slightest idea how to obtain business intelligence, but I did know what made a tasty beverage.
As I got older and more involved with social media, it has affected how I talk to my friends and is quite the time consumer when I get bored. Professionally, social media is adding spice to my job and testing my creativity. Generator Research states that the total number of global social networking users projected to increase from 1.8 billion by the end of 2013 to 2.5 billion by 2017; it's safe to say that it isn't going anywhere.
Social media is a good thing for companies too. Depending on your industry, it can supplement your market research objectives and allow you to talk directly to consumers in a way that brands have never done before. According to Social Media Examiner, 65% of business owners state that marketplace insight is the most valuable benefit of social media. And that percentage is only predicted to grow.
Infusing market research with social media is redefining how we approach consumer insights. The Social Media Examiner also states that 68% of B2B companies use intelligence gathered from social media while 59% of B2C companies gather intelligence. Let's examine how social media is changing market research from the inside out.
Here are 5 ways social media is transforming market research:
Real-time pulse checking. Social media allows for rapid thought sharing and opinion offerings. Customer trends and attitudes are primed for quicker mapping with social media. You also have the ability to see the fluctuations in consumer attitudes with minimal turnaround time. Thanks to Facebook and Twitter, you will know within minutes whether your ad in Dancing With The Stars was a hit or a flop.
No more wrong way down a one-way

. Traditional marketing methods

place consumers in the role of the listener. It was a one- way communication reminiscent of parental lectures about doing chores and homework. Social media opens up the lines of communication. Marketers now engage in a discussion with their target market. It's more about learning what they want instead of telling them what we think they want.
The never-ending survey begins. Social media provides a market researcher with the ability to survey an audience and constantly compile data. NM Incite states that 58% of social media users say they write product reviews to protect others from bad experiences, and nearly 1 in 4 share negative experiences to punish companies. Social listening allows a researcher to continue to monitor what people are saying. As long as the consumers are talking, you will be swimming in data like Scrooge McDuck in his money vault.
It's raining segmentation. For a market researcher, social segmentation is critical. With the ability to test multiple tactics and gather customer-generated content, a market researcher is able to refine customer segments and expand knowledge about the particular segment. People are staying plugged in longer. That expanded access is like going to happy hour and customer data is on special, and are there three better words in the English language than happy hour special? Yep, I didn't think so.
A penny saved is a penny earned. Social media creates opportunities to save some money. Focus groups, depth interviews, ethnographies, and intercepts can be time consuming and expensive. Using a focused approach with the appropriate measuring tools, social media is a viable option for conducting market research at lesser costs. That's something that would save your CMO one less aspirin during budget time.
Social media has had an impact on many of our daily activities. It's streamlining our social and professional lives. Now, it has made its way to market research, and I think our research efforts are better for it. To learn more, download our free white paper.
Thanks for reading!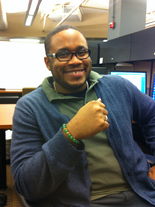 Richard Washington
Marketing Manager
MarketResearch.com